ITS – Smart City
Welcome to Actelis' Global ITS Community - and What It Makes Possible
Actelis' brings you technical expertise and vast experience developed and delivered to more then 300 Cities and 23 State Department of Transportation ITS installations - in the in North America alone. Globally, Actelis' constantly evolving ITS, IoT and IT product and management capabilities cover the latest developments in secure, multi-gigabit communications.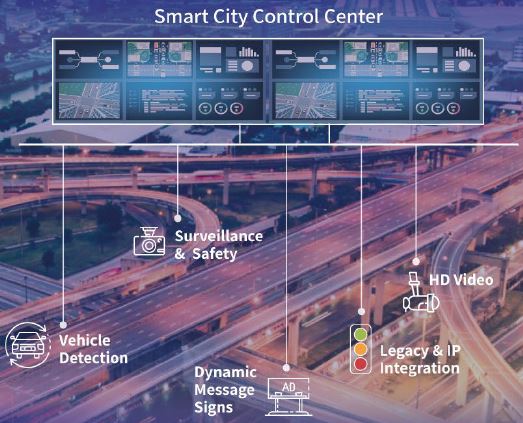 Anticipate, React to Incidents, Initiate Fast Response, City-wide
Gives you an unparalleled level of information on which to make time-critical decisions.  For those managing the city and the people they serve, this translates into anticipating incidents and initiating responses as they develop and raising immediate awareness of the unpredictable.
Actelis solutions deliver the necessary infrastructure to:
Cover and provide rapid and high-speed transport of communications and video city-wide with no deployment delay
Extract information from every street asset for video/surveillance/road-traffic congestion/Jamming/bottle-neck optimization
Provide reliable, secure, with built-in failover and offer effective advanced management for Actelis as well other network devices.
Zero Infrastructure Migration Costs, No Installation Delay
Actelis' pragmatic approach is financially prudent integrating legacy and state-of-the-art monitoring and IP devices
City-Wide and Beyond
High speed connectivity beyond fiber reach, including locations that cannot or are not yet reached by fiber

Remote locations – Parking lots, ATMs, Fiber prohibited locations
Locations needing immediate connectivity now with later smooth migration to fiber
Supporting 5 Gbps* Copper, 10 Gbps* Fiber

Safety and Surveillance enabling effective Video over bonded copper or fiber including drop and continue aggregation of tens of streams
Secure, Reliable, Resilient, Adaptable
Multi-Layer Security

Actelis transport algorithms (L1/L2) with advanced fragmentation and scrambling

MACsec (L2) – 256 bit), FIPS, Secure Shell (SSH), SNMPV3, HTTPS
Reliable Resilient

Actelis streetwise products: Fan-less units, Compact DIN rail, Hardened
Multi-port, Hybrid Fiber / Copper /Bonded copper to 5Gbps*
Multiple Fiber ports, 1Gbps, 10G*
Legacy and IP interface support
High MTBF, multiple, fail-over, uplink and redundancy options, supporting multiple topologies
Easy to Use and Manage
Highly scalable Actelis' MetaASSIST EMS
Comprehensive, Simple-to-use and popular GUI dashboard
Vendor-agnostic Management APIs - Southbound for management integration of non Actelis devices and northbound for integration into most existing management systems
Custom integration available
---
 Articles
New
approach to ITS infrastructure migration at close to zero implementation delay and cost
The promise of fiber connectivity is to many organizations an easy one to justify, and in most cases the change is simple with only a few connections needing to be upgraded in the HQ and regional offices, but how do you approach the challenge if you have thousands of miles to cover and tens of thousands of connections? That's exactly what countries and cities looking to upgrade their ITS networks must address.  Actelis networks' approach to ITS infrastructure migration resolves today's challenges of enhanced road safety monitoring and control, integrating legacy and new IP systems at close to zero implementation delay and cost
----  Click to read more   --------------------------------------------------
Actelis Networks and Montgomery County Keep Automotive

 Traffic Running Smoothly Through One of the Nation's Most Influential Regions 
Montgomery County Department of Transportation (MCDOT) has deployed Actelis' ITS solution as a major upgrade to the Maryland county's aging automotive traffic system. Actelis' advanced communications solutions connect the county's new IP-based traffic controllers to its centralized Traffic Operations Center (TOC). With the help of Actelis, MCDOT is able to easily monitor and troubleshoot more than 5,000 lane miles, over 4,000 neighborhood roads, 1,000 miles of emergency roads, and 50 miles of interstate across the county's 500-square-mile area. Centralized intelligent traffic management can be performed by MCDOT engineers from the county's TOC or onsite. The deployment has created a more sophisticated and reliable transportation network that helps free up traffic congestion for the county's nearly one million residents.
----  Click to read more   --------------------------------------------------
Actelis Networks helps Washington DC DOT to control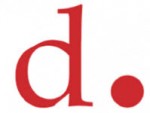 and manage traffic in the DC area ensuring that people, goods and information move efficiently and safely, with minimal adverse impact on residents and the environment. 
Washington DC DOT (DDOT) was looking for a solution that would allow it to support the bandwidth required for new applications and devices, such as new controllers' smart sensors and, specifically, an emphasis on video. The challenge was to gradually advance the current twisted copper pair-based network with minimal impact on everyday traffic, as well as to ensure scalability and enable future migration to fiber. The platform selected was also expected to significantly cut management costs by minimizing the number of service call-outs and relying more on remote management from the DDOT traffic operation center (TOC).
----  Click to read more   --------------------------------------------------
---

Explore our Hybrid Fiber-Copper Portfolio

click on a product name to learn more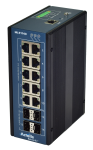 Hybrid Fiber Copper

Industrial Ethernet
Managed Switches and Extenders
Optional PoE

Din Rail
 Hybrid Fiber Copper

Compact Aggregation
Hardened  Switch, Managed,
Up to 16 HSLs, Optional 256 bit Encryption

Rack mounted, 1/2 19" 1 RU

 Bonded Copper

Compact Termination Unit
Hardened Switch, Managed

Rack mounted, 1/2 19" 1 RU

Advanced Management 

Mini to Large scale configurations
SNMP/CLI/TL1
Actelis and non Actelis devices 
 Bonded Copper

Compact 2 pair unit
Hardened
Remotely fed and fully managed