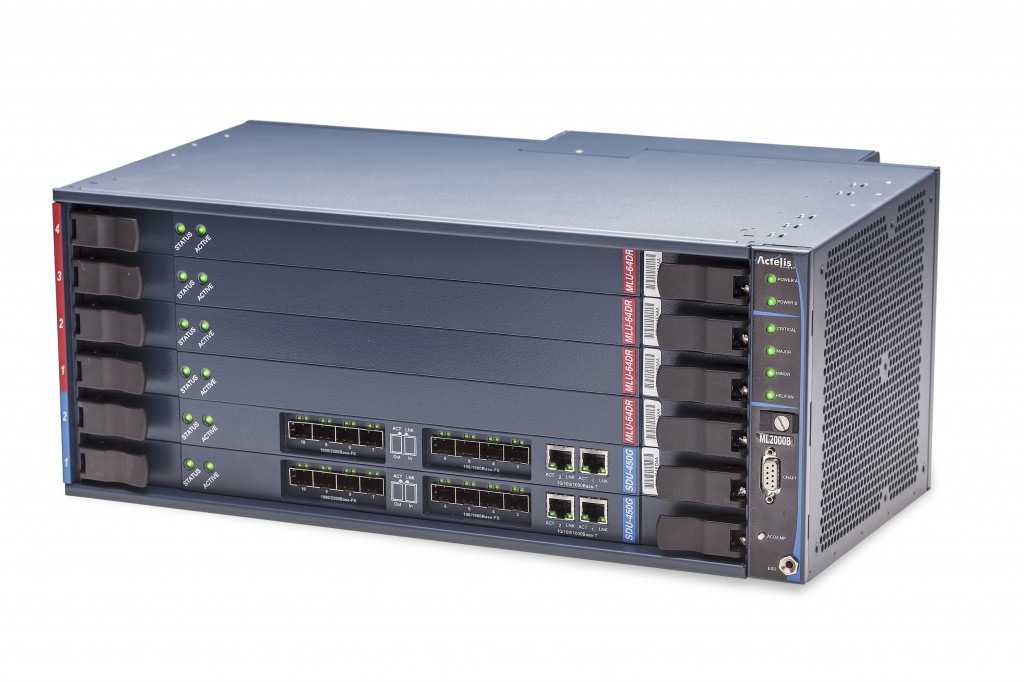 The Actelis Networks ML2300 aggregation switch delivers high speed Carrier Ethernet 2.0 services using bonded G.SHDSL transmission technology. It is a high density hardened chassis based platform featuring a modular design with advanced redundancy protection schemes, and is suitable for deployment in large to medium COs or remote cabinets.
The ML2300 is a carrier class 4 RU high, 6 slot environmentally hardened platform. It supports 32 to 256 copper pairs (64 pairs/RU) and up to 128 customers (links) per chassis.  ML2300 interface slots can be equipped with up to two SDU (control, switching and aggregation) module cards for redundancy, and up to 4 MLU (modem) access cards.
ML2300 incorporates Actelis' EFMplus and DRB technologies allowing carriers to offer higher
bandwidth per pair and longer reach per service in real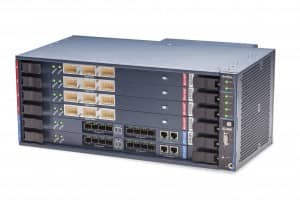 world environments along with the most stable and reliable transmission links in the industry. ML2300 aggregation switches offer advanced clock transmission mechanism to ensure best clock accuracy and reliability over copper or fiber networks.
ML2300 offers a very cost effective and rapidly deployable solution for Ethernet services and Ethernet transport applications. MEF CE 2.0 certification enables easy integration into existing carrier/enterprise networks, supporting advanced Ethernet features along with comprehensive OA&M capabilities and guaranteed spectral compliance.  ML2300 simplifies deployment, provisioning and troubleshooting to enable high service availability and reliability, as well as efficient pro-active management tools to optimize time to market and minimize service downtime.
ML2300 can be flexibly deployed in PTMP or PTP scenarios with Actelis ML600/ML500 and ML700 (future) EADs. Actelis' XR239 repeaters can be used to extend reach and rate of services offered off the ML2300.