Cyber-Hardened, DIN Rail Fiber Switch
Up to 10 Ports & Optional PoE++
Featuring optional 256-bit MACsec encryption
10G High Capacity Cyber Hardened Industrial Ethernet Switch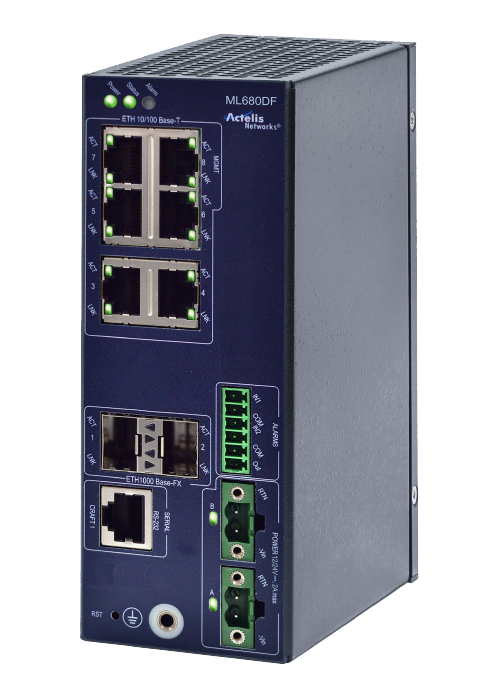 The ML680D devices are small form factor high capacity units enabling immediate delivery of symmetrical high-speed Ethernet services over fiber networks designed for industrial, utility, ITS and smart city applications, with high security requirements.

Providing cutting edge 256-bit MACsec encryption, the Actelis ML680D offers an all-embracing level of security initiating from the physical layer through switching and up to the management and access layers. It provides a significantly strong and resilient solution and enables transmissions which have the highest level of immunity with notably lower vulnerability to hacking attempts.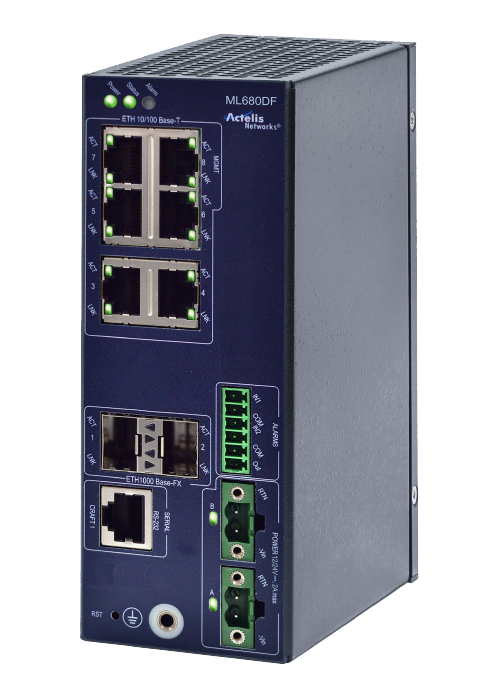 Power Over Ethernet up to 90W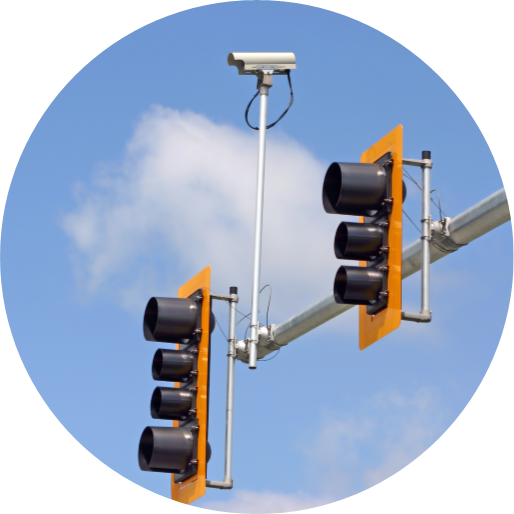 Ultra-Secure Fiber Connectivity Within Your Hybrid Fiber-Copper Network
The ML680D is the perfect choice for clients looking to extend secure high-speed connectivity at intersections already prepped for fiber, allowing for fast connection to your cameras and sensors. 
Integrated into the same management system as our ML684D hybrid fiber-copper network switches, Actelis delivers the flexibility you need to manage your fiber and copper networks in one solution.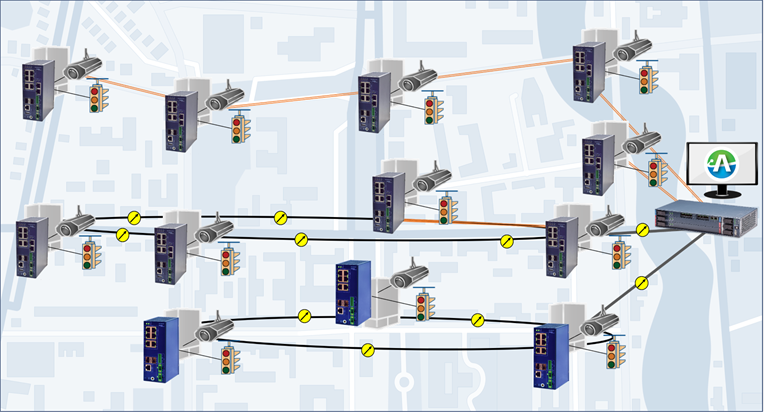 MetaLIGHT 680D Series:
Secure Fiber Extension
Throughout Your Network
ML680D Series
Common Features

8-Port Hardened Industrial Managed Ethernet Switch, DIN Rail
1G Uplinks
Interfaces: 2x 100/1000F(x) SFP; 6x 10/100BT
Extended Temperature: -40°C ~ 75°C (-40°F ~ 167°F)
Redundant Power Inputs: 12-48VDC, Optional AC with converter


8-Port Hardened Industrial Managed Ethernet Switch (as listed above) with the following features:
Interfaces: 2x 100/1000F(x) SFP; 6x 10/100/1000BT 
Power Over Ethernet: 2x PoE+/++ , up to 60W (IEEE 802.3at/bt)

8 or 10-Port Hardened Industrial Managed Ethernet Switch (as listed above) with the following features:
Interfaces: 2x 100/1000F(x) SFP; 6-8x 10/100/1000BT 
Power Over Ethernet: 2x PoE++ , up to 90W (IEEE 802.3bt)
Security: 256-bit MacSec Encryption (ML680DL-M and ML680DLP-M models only)
Summary of Specifications
Learn More About Actelis' Highly Secure Fiber Networking Solutions