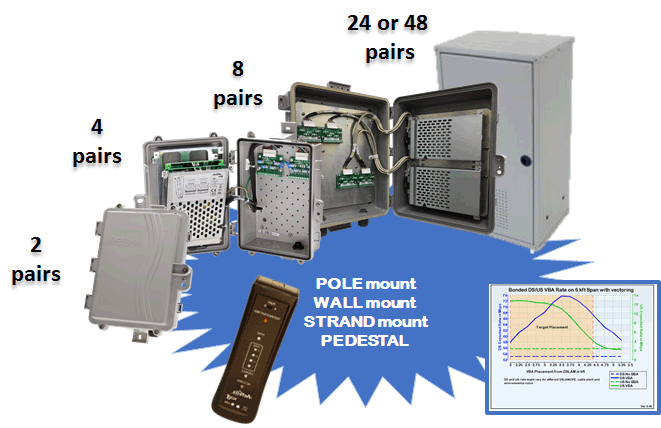 Actelis Networks Broadband Amplifiers (BBA) are field proven, high-performance solutions that enable service providers and enterprises to extend and expand the delivery of high-bandwidth, high-quality Carrier Ethernet services over DSL (VDSL2, ADSL/2/2+).  In fact, Actelis BBA products have demonstrated overall rate gain downstream improvements of greater than 100% over non-amplified lines.
Actelis Broadband Amplifiers can be used to extend residential broadband, business Ethernet services as well as Ethernet transport services for Mobile/WiFi/DSLAM backhaul. The Actelis BBA can work with any vendor's DSLAM connected to an Actelis' ML700 EAD for high speed link or to any other CPE/NTU. The BBAs are remotely powered either from POTS, sealing current or using express powering. Express Powering  can be used to power more than one line.
The BBAs are transparent to Vectoring and bonding.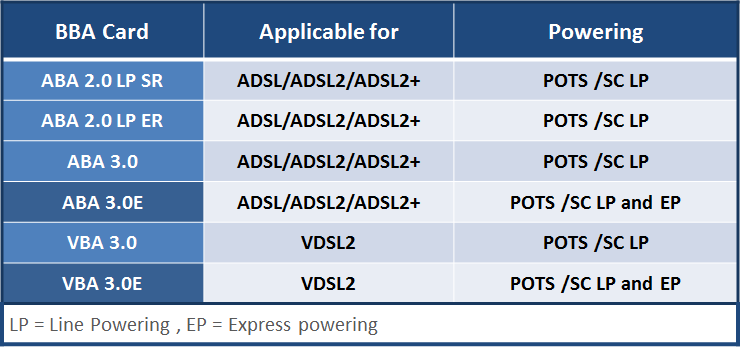 Actelis family of Broadband Amplifiers product line includes:
The BBA cards, The BBA Enclosures, The Flash monitoring tool and the Broadband Calculator 
The following tables details the various types of BBA cards
and Enclosures:
Enclosures
Various enclosure supporting BBA cards for 2, 4, 8, 24
and 48 pairs/ports.Two version of express power are supported each enables either 48V or +-130V  that can
be used to feed multiple BBA plugged into the  enclosure.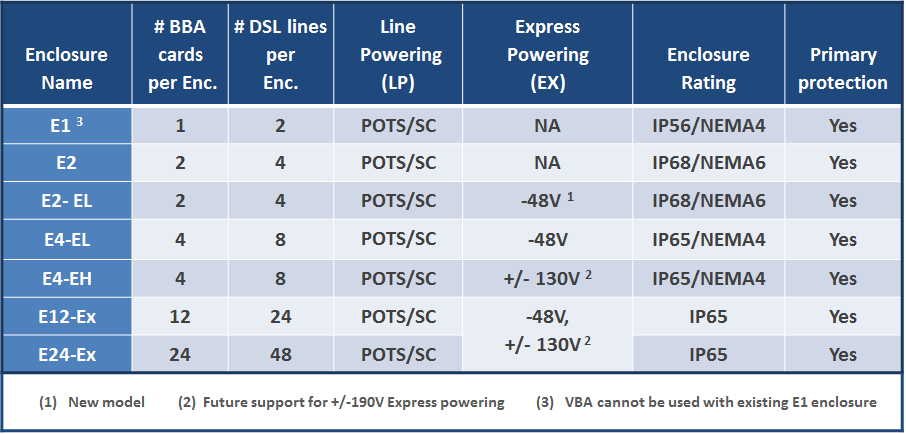 Related Products

GL800 Hybrid Fiber-Copper Gigabit Layer 2 Switch
Last Mile FTTx Multi-Gig To The Building
---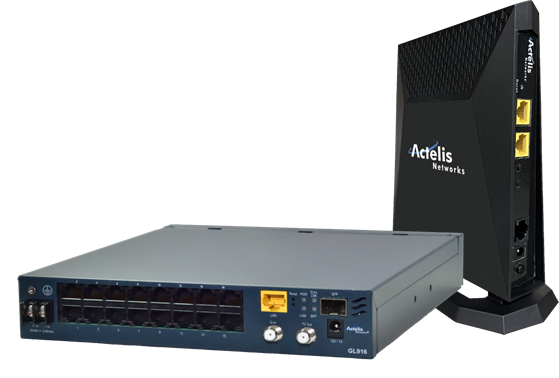 GL900 Hybrid Fiber-Copper-Coax PON Gigabit Ethernet Splitter
Last Mile Gigabit Throughout The Building Over Existing Wiring