14-Port DIN Rail, Managed Gigabit Fiber Ethernet Switch
Compact form factor with optional PoE
Immediate, cost effective extension of your fiber network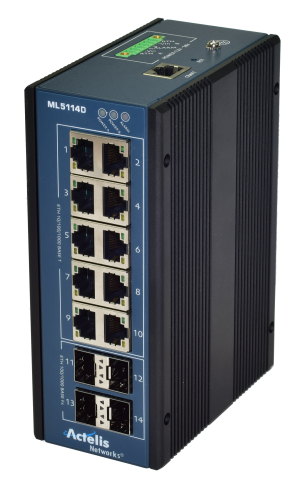 Designed for industrial, intelligent traffic network, surveillance, pipeline and utility applications the ML510Dx is a cost optimized, fiber-fed only unit supporting multiple one gigabit Ethernet connections. Multiple sensors or cameras at various locations can be connected in a drop and continue scenario, a linear chain, MSTP/RSTP/STP mesh or Fast healing ring configuration.

ML510Dx offers 1 Gbps of full Ethernet switching capabilities, supporting add/drop of traffic to up to 14 Ethernet client ports at each site while passing the remainder through to other locations. Featuring an extremely small factor, fanless design, and DIN rail mounting, the ML510Dx is ideal for deployment in almost any traffic, utility, or industrial cabinet, pedestal or vault.

ML510Dx offers an all-embracing level of security initiating from the physical layer through switching and up to the management and access layers. This gives you a significantly strong and resilient solution and enables transmissions which have the highest level of immunity with notably lower vulnerability to hacking attempts.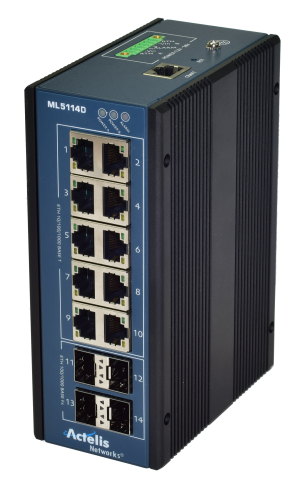 Up to 8 Ports for
Power over Ethernet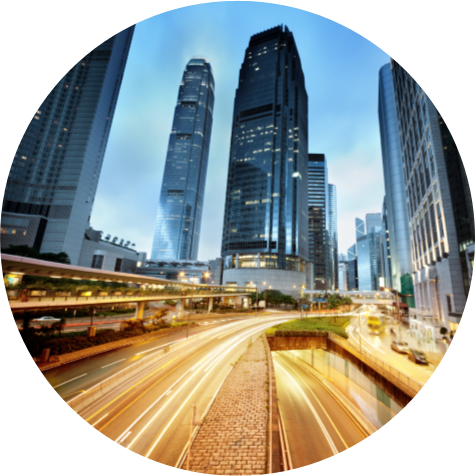 Expanded Fiber Connectivity
Within Your Hybrid Fiber-Copper Network
The ML510Dx is the perfect choice for intersections already prepped for fiber, allowing for fast connection to your cameras and sensors. 
Integrated into the same management system as our hybrid ML684DxM fiber-copper network switches, Actelis delivers the flexibility you need to manage your fiber and copper networks in one solution.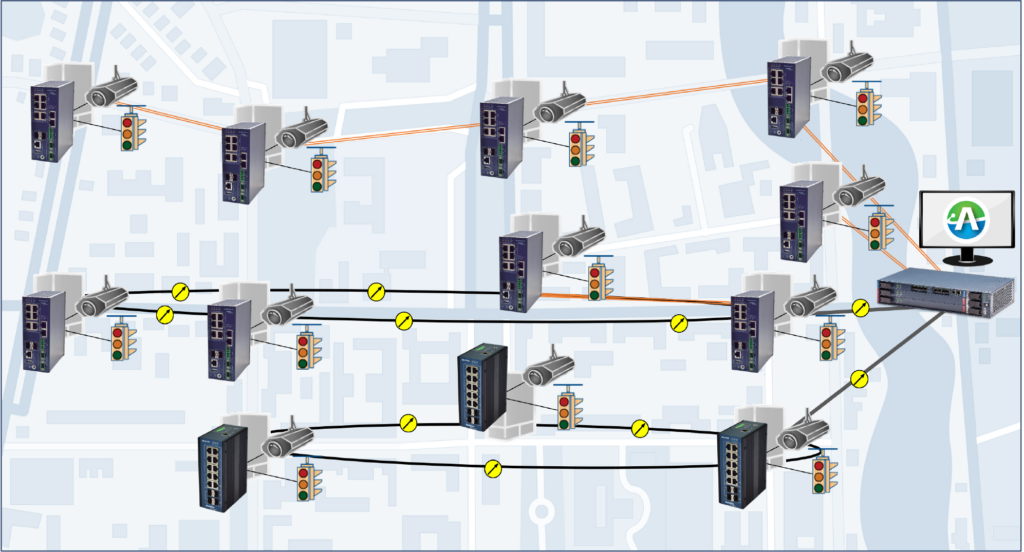 MetaLIGHT 510Dx Series:
For Expanding Fiber Networks
14-Port, Hardened, Industrial Managed Ethernet Switch with PoE+
1G Uplinks
Interfaces: Up to 4x 100/1000F(x); Up to 10x 10/100/1000BT
Extended Temperature: -40°C ~ 75°C (-40°F ~ 167°F)

14-Port L2 Switch (as listed above) including Power over Ethernet up to 8 ports.
(Up to 6x IEEE 802.3at PoE+ and 2x IEEE 802.3bt 60W PoE++)
Summary of Specifications
Learn More About Actelis'
Solutions For Intelligent Transportation