The Actelis ADSL Broadband Amplifier (ABA) enables service operators to significantly enhance ADSL/2/2+ bandwidth and distance capabilities to cost effectively reach more customers with higher service levels at low cost. The ABA offers higher bandwidth to grow profitable high speed residential broadband services.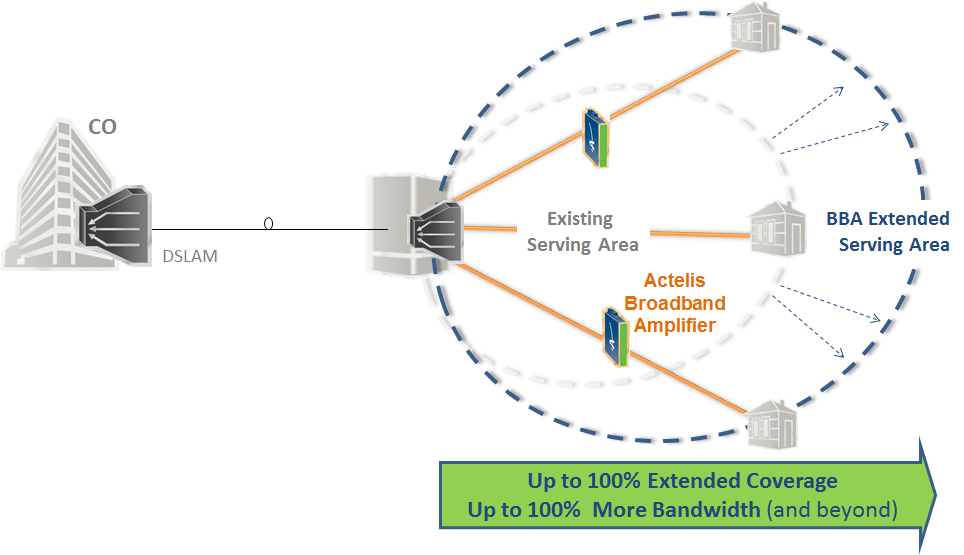 The Actelis' ABA is a plug 'n play, line powered device that can be flexibly placed at a convenient splice or termination point between the DSLAM and the customer DSL modem. It is fully compatible with POTS services.
For dry DSL scenarios or VoIP where POTS powering is not available express power can be used over an additional pair to power a whole BBA enclosure.
The ABA offers outstanding performance
Increases the size of the DSLAM's serving area
Gets high speed broadband to more customers
Enhances coverage up to 100%
Improves bandwidth up to 100% (and beyond)
Increase reach for CAF-II services: 10/1 to 22kft (24 AWG, 2 pair bonded)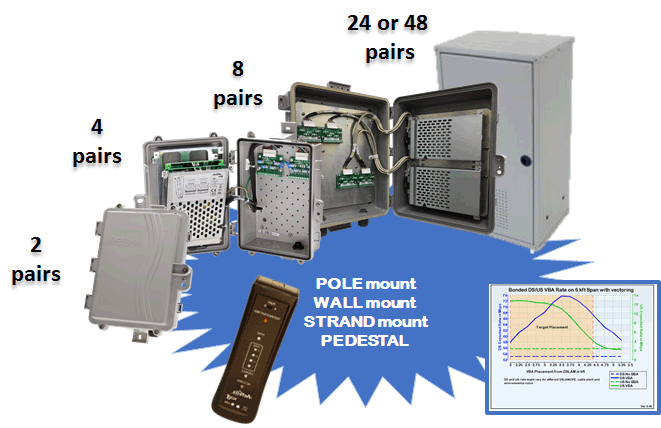 The ABA is easy to integrate into the existing network

Simple "Plug 'n play" operation
Flexible placement
Very low power draw
Line powering from POTS or via Express pair powering the whole enclosure
No interference with telephony (POTS) services
Working with bonding
Flexible Enclosures supporting 2, 4, 8 , 24 and up to 48 ports/pairs.
Optional management