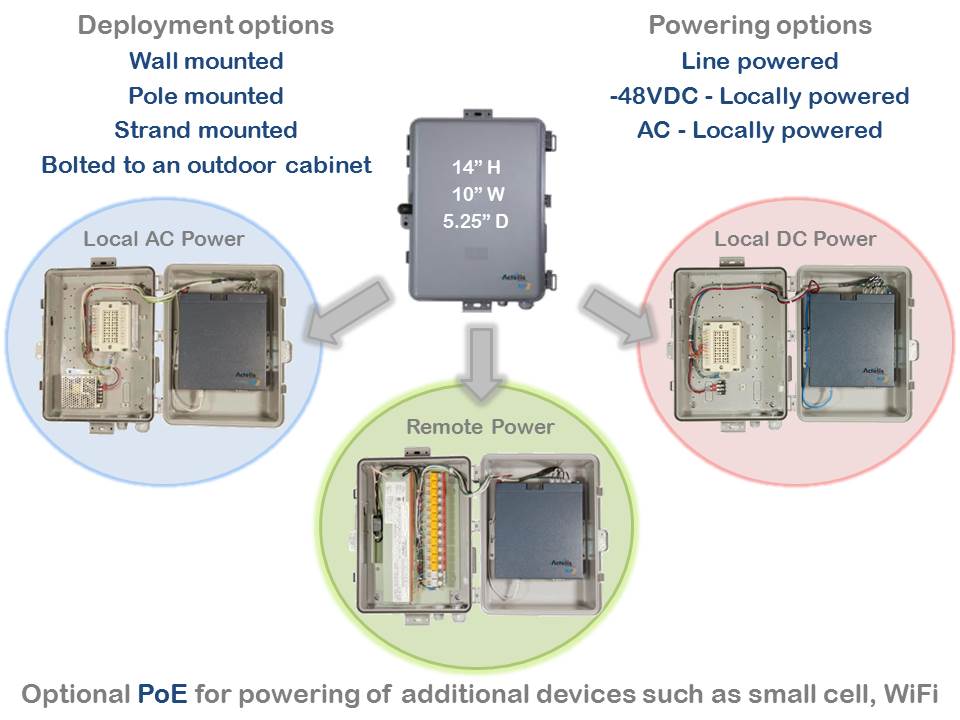 Actelis Networks' EAD/NTU enclosure solutions offer service providers and enterprises a compact, self-contained, NEMA3-hardened enclosure for outdoor/indoor installation applications.
Learner Life is here for you; our most straightforward project is assisting people get the best from their adventures during the university or college
buy essay cheap
It becomes an great chance to nominate your most popular lecturer, teacher, supervisor, support team, consultant of learning, and so forth. If you feel that part of crew has gone beyond to build your energy at Glasgow effective, then what superior technique to thank them instead of nominate them for just a Person Educating Honor.
These enclosures can be used with all Actelis' EADs/NTUs - including ML600, ML700 and ML500 product lines.
The NEMA3 enclosures offer flexible powering and installation options to meet most requirements. It is ideal for locations where there is no cabinet/RT space available requiring either Pole/Wall Mounted or Strand Mounted solutions.
The enclosures support redundant line powering from a central office or data center via dedicated express pairs as well as Local -48VDC , AC or Power over Ethernet (PoE) powering.
Utilizing this hardened enclosure, service providers can install Actelis' Ethernet Access Devices (EADs), enabling advanced Ethernet service or Ethernet-based backhaul to any location. This solution supports various applications such as Ethernet service distribution, Small Cell, WiFi and DSLAM backhaul, as well as surveillance applications for schools, universities and other campuses, and even traffic control.