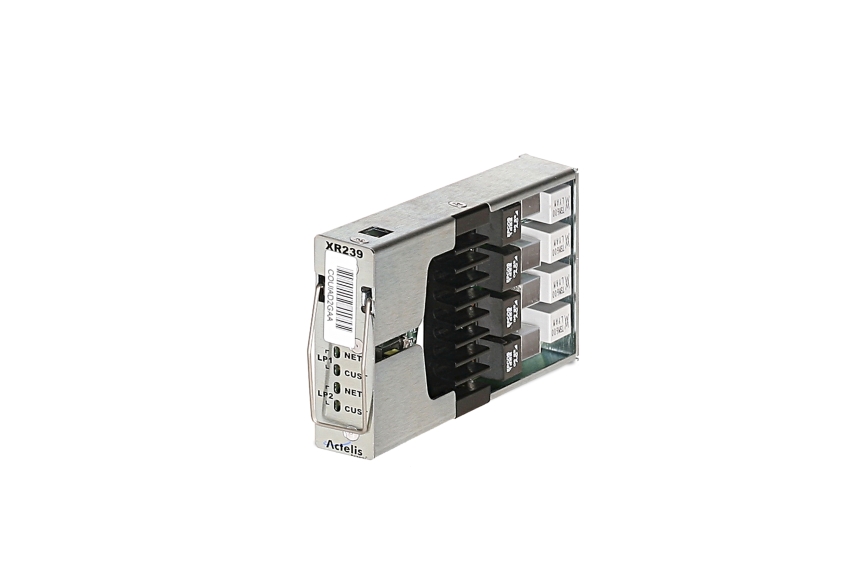 Actelis Networks Ethernet First Mile (EFM) repeater products are field proven, high-performance solutions that enable service providers and enterprises to extend and expand the delivery of high-bandwidth, high-quality Carrier Ethernet services.
Actelis XR239 Repeaters are remotely powered by the Actelis PFU-8 power feeding units and can be used with any Actelis aggregation ML2300/ML230/ML690 and ML600 EAD/NTU devices.
Actelis' XR239 extend the reach of EFM services by regenerating the signal between the carrier's central office and customer premises. Up to 8 repeater hops (9 segments) can be supported per link
extending Ethernet to more than 100Kft (30Km).

Actelis XR239 repeaters can support up to 13Mbps per copper pair and are fully compliant with spectral regulations. The XR239 repeaters can be installed within existing 239 enclosures (North America standard enclosures replacing T1s) or within other enclosures to comply with various deployment scenarios.