Executive Team
Tuvia Barlev
Founder and Executive Chairman
Tuvia Barlev is a seasoned serial entrepreneur with more than 25 years of experience in high-technology leadership in military, telecommunications, e-commerce, and clean energy.  Co-founder of Actelis Networks in 1999, Mr. Barlev served as the company's President and CEO for more than 11 years and elevating Actelis to being the world's leading supplier of broadband over copper solutions. Prior to joining Actelis, he was head of the R&D organization at Teledata (acquired by ADC in 1998), a global supplier of advanced digital loop carrier (DLC) equipment. Previously, Mr. Barlev served as a senior research officer with the Israeli government, and he was also founder, Executive Chairman/ Acting CEO at companies including Superfish Inc., a leading provider of visual search technology; Leyden Energy, a leading supplier of breakthrough battery technology; Adyounet Inc., provider of advanced direct marketing services over the Web; and SafePeak LTD., provider of hot data acceleration platform for Big Data across the cloud.  Tuvia holds BSC and MSEE degrees from Tel Aviv University, both Summa Cum Laude.
Bruce Hammergren

Executive Vice President, Sales, Americas

Bruce Hammergren is a 30-year veteran in the Telecom Industry and brings with him experience in RF, wireless, wireline and video businesses. His sales and marketing management experience includes direct sales, indirect sales and OEM / channel partners with Accedian, Motorola, Ericsson, PairGain, Westwave, Actelis and IneoQuest. His responsibilities have included VP positions for the Americas including Field Sales, Field Engineering as well as P&L responsibility. Bruce graduated from University of Illinois at Champaign – Urbana with a BS in Commerce / Marketing.
Hans-Erhard Reiter
Executive Vice President, International Sales
Hans-Erhard Reiter has over 35 years of experience in leading edge technology in the telecoms and IT sectors, covered a broad range of technology areas ranging from defense electronics and space technology, to all generations of mobile communication technology, and to fixed and mobile broadband networks. At Ericsson he was responsible for the multi-service access product area, as well as their fixed network business in China, and served as President of Ericsson in Portugal until January 2010. Between 1996 and 2001 Mr. Reiter served as Chairman and President of the ADSL Forum (later renamed into DSL Forum and then Broadband Forum) and took a significant role in turning DSL into a mass-market technology. Mr. Reiter also founded a successful health-IT start-up, linkedcare, and serves as President of the Portuguese-Swedish Chamber of Commerce. Mr. Reiter holds a degree of Diplomingenieur of the Technical University of Vienna and did post-graduate studies at the Economic University of Vienna and Duke University.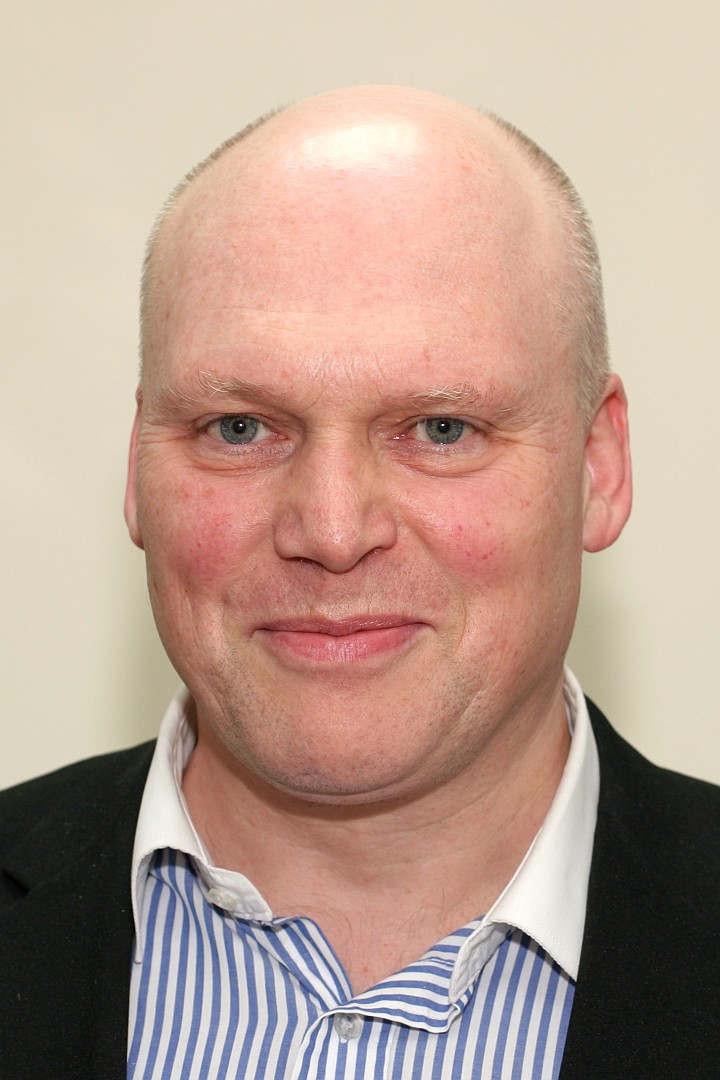 German Bachert

Vice President, Sales, Central/Western Europe

German Bachert heads Sales for Europe, where he has over 25 years of experience in telecommunications and and extensive background in both Sales and Business Development. Prior to joining Actelis Networks in 2006, Mr. Bachert held a variety of technical sales and sales management positions in the industry, working at companies including RACAL-DATACOM, NETWORKS-SYSTEMS, GDC, ADC, and Crosskeys/Orchestream. In addition to managing carrier accounts in Central Europe, German also ha responsibility for major named PanEuropean accounts, and is the primary point of contact managing the relationship with one of Actelis PanEuropean systems integrator relationships.
Joe Kenyon
Vice President, Global Customer Service and Support

Bringing more than 19 years of telecommunications experience and joining Actelis in 2003, Joe Kenyon's leadership and proven experience in customer support has helped Actelis grow into the leading global supplier of Ethernet over Copper solutions. As Actelis' AVP of Global Customer Service and Support, he handles the global operation and day to day activity for the sales engineers, TAC and training teams. Prior to joining Actelis, he held positions at Lockheed/Martin, NEC America, PairGain Technologies and LuxN/Sorrento. He attended Colorado State University for engineering and Colorado Christian University for business. 
Michal Winkler Solomon

Vice President, Product Marketing

Michal Winkler- Solomon has more than 20 years of product marketing and product management experience. Since joining Actelis in 2001, Michal has held various product management and product marketing positions, where she has been responsible for product specifications, positioning, and marketing of the company's industry-leading Ethernet in the First Mile product line. Prior to joining Actelis, she was CTO at Be Connected. Mrs. Winkler also has held positions as product manager of the Access Division at Telrad Telecommunications, as well as system engineer of the Broadband Systems department at Telrad Telecommunications, where she led the OEM broadband access and transport product development for Nortel Networks. After graduating with a B.Sc in electrical engineering from the Technion - Israeli Institute of Technology and an MBA from Recanati School of Business - Tel Aviv University, Mrs. Winkler spent five years guiding the development of various communication systems for the Israeli Army.
Marina Popilov

Vice President, Product Line Management

Mrs. Popilov heads Product Line Management of Actelis' Carrier Ethernet and Broadband Access Actelis products. Marina has more than 20 years of experience in the telecom industry. Prior to joining Actelis, her industry experience includes roles as a System Engineer in Firebit, within Aptonix, and as a software team leader in Telrad Networks.
Mrs. Popilov has expertise in network planning, carrier class transport solutions, and xDSL equipment development, and holds a BSC from Moscow Institute of Civil Aviation Engineering.
Oded Sinai

Vice President, R&D

Oded Sinai brings extensive experience in Research and Development to Actelis, having over 20 years in the telecommunication industry. As Actelis' VP of R&D, Mr. Sinai is responsible for all current and strategic activities of the R&D group. Mr. Sinai joined Actelis in 2000, and has since held several positions within the R&D group. Prior to joining Actelis, he held various positions in USRobotics, 3Com and in the startup company Scorpio. Mr. Sinai holds an MBA from Hebrew University, MSC in Computer Science from Open University and practical Engineer. Mr Sinai is PMO certified.
Elad Domanovitz
Chief Scientist

Elad Domanovitz brings extensive experience envisioning and developing Actelis' research capabilities.  As Actelis' Chief Scientist, Mr. Domanovitz is responsible for driving Actelis' technology development and aligning it with the company's overall vision and worldwide go-to-market strategies. Mr. Domanovitz is also responsible for enriching the Actelis IT portfolio and he also actively participates in standards committees. Mr. Domanovitz joined Actelis in 2005 and has since several positions in the Algorithms and CTO groups. Mr. Domanovitz holds a MSc and BSc (cum laude) in Electrical Engineering from Tel Aviv University.
Hemi Kabir
Vice President, Operations

With more than 20 years of experience in operations, supply chain and engineering, Hemi Kabir manages Actelis' Supply Chain, Purchasing, Quality Assurance and Operations Engineering departments, and is responsible for Actelis' operations including manufacturability, continuous improvement initiatives and cost-savings activities. Prior to joining Actelis, Mr. Kabir was head of Supply Chain management and purchasing at "Better place" IL, where he was in charge of defining and managing the supply chain divisions from its earlier start. Previous experience also includes managerial positions as Global Supply Chain and Operations Director at Nokia Siemens networks, Atrica Networks and Teledata networks. Mr. Kabir holds MBA degree from Heriot Watt University, BA degree in management from the Open University and Industrial practical engineering diploma from Israeli College of Management.
Ze'ev Rom
CFO

Bringing more than 15 years of experience to Actelis, Ze'ev Rom is the Site Manager of Actelis' corporate office located in Petach-Tikva, Israel, where he is responsible for Finance and Administration Management functions, including financial planning and execution of budgets, processes and efficiencies, as well as Human Resources. Prior to joining Actelis, Mr. Rom was head of the Finance department at Teledata Networks Ltd, a high-speed communications company, where he was responsible for all finance activities of the company and its subsidiaries worldwide. He also served as a controller at D&B Israel, responsible for the accounting department. Mr. Rom holds a bachelor's degree in accounting and economics from Bar-IIan University in Israel.