Interview With John Larkin, Managing Director of The Kenton Group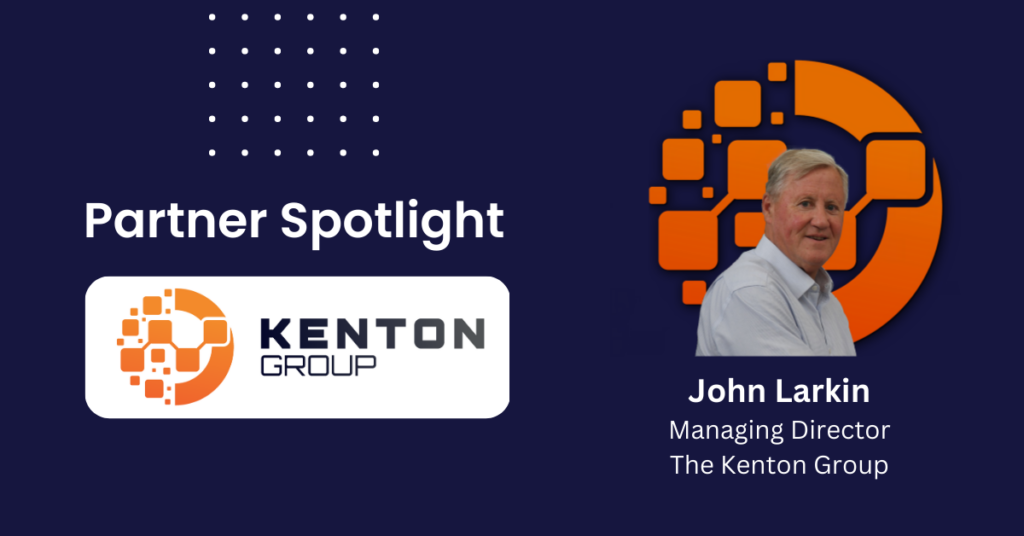 Background
For over 40 years, The Kenton Group has been proud to partner and operate with major Telco, Utility, Government and Industrial organisations. Based in the United Kingdom, Kenton delivers a range of services, including pre-staging, off-the-shelf hardware and logistics, bespoke product design, professional services and enhanced support through their 24/7 NOC and service desk.
They supply best-of-breed connectivity technologies and services, solving customers' challenges and problems when planning, deploying, upgrading, operating, and managing modern communication networks. Actelis is proud to be a long-term partner of The Kenton Group and we are pleased to share the below interview with John Larkin, Kenton's Managing Director.
John has been a thought leader in the Communications industry for over 40 years, working on innovative projects with telco, utility, and government clients. He has been instrumental in the launch of BT's first always-on internet service, Home Highway, based on ISDN technology. With his expertise, John has contributed to the development of DSL services and the delivery of fibre to the home, along with the launch of Gigabit services. He has also been involved in the transition from PDH, SDH, and ATM to Ethernet, where the availability of 400Gb transmission has become the norm. John's wealth of experience and forward-thinking approach has made him a sought-after consultant in the industry.
What attracted you to the telecoms industry?
What got me hooked on the telecoms industry was my passion for electronics and the amazing innovation of the first transistor and microchip technology. I began my journey as an electronic apprentice at Plessey, where I spent my initial years working on Military Communications, Defence Communications, Avionics, and Radar. It wasn't until 1999 when I made a career move to Telspec Plc that I found myself immersed in the exciting world of telecoms. And let me tell you, it's been an incredible journey ever since! The constant evolution of technology and the endless opportunities to innovate and create new solutions keep me energized and excited about what's next in this dynamic industry.
What do you consider is the key to a successful telecoms project?
It's amazing to see how much the telecom industry has changed since I started! One of the best examples is how The Kenton Group provides technology today. We still build 19.6Kb modems for certain client applications, but on the other end of the spectrum, we're building 400Gb Core Networks for the public sector. The move towards fibre transmission as the norm, not just for businesses but for homes as well, has been a significant breakthrough. It's remarkable to think that this was once considered impossible, given the investment required to pass every home.
Looking at the move to fibre raises intriguing questions about the future of installed copper infrastructure. What possible uses and applications can be made to make use of this considered redundant network? It's exciting to think about the possibilities that may emerge as we continue to push the boundaries of what's possible!
How do Actelis products and services add to you/your customer's business today?
At The Kenton Group, we value our long-standing partnership with Actelis, which dates back to its launch in 1999. Actelis has been a key player in DSL technology, constantly pushing the boundaries to get more bandwidth and reach out of copper than any other company we have worked with. This has enabled us to provide innovative and reliable solutions to our customers, especially when fibre is not available in every location.
We have used Actelis to solve a range of customer problems, including critical IoT projects for highways and rail, along with large estate designs that require high-speed connectivity. Actelis has bridged the copper/fibre gap, providing a perfect compromise to future-proof our customers' investments while delivering projects today. This has helped us build multiple Private/Public Sector Networks across the UK for nearly two decades, delivering the connectivity customers need for successful project delivery.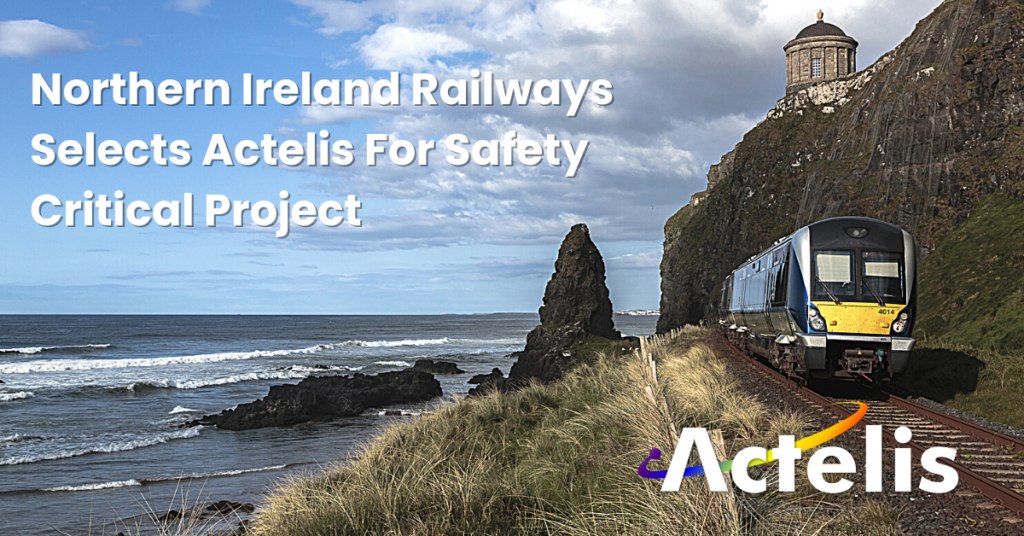 We are proud to be partnering with Actelis and look forward to continuing our successful business for years to come. Actelis' products and services have added immense value to our business and our customers, and we trust them to continue innovating and delivering reliable solutions that meet our evolving needs.
What interests you most about the role you have today?
What interests me most about my role is the incredible variety that comes with it. I have the opportunity to engage with a diverse range of customers, including carriers, ISPs, utility companies, and system integrators, each with their unique challenges and needs. The fast-paced nature of the industry means that technology is constantly evolving, and it's essential we stay ahead of the curve to deliver solutions that provide tangible value and significant enhancements to end users.
But what makes my job truly exciting is working with my team of highly knowledgeable and engaged professionals. Leading and collaborating with them at every stage of the project, from design to implementation, allows us to leverage our collective expertise to develop innovative solutions that truly meet our client's needs. It's a rewarding experience to be part of a team that is committed to staying ahead of the curve and constantly improving. Working alongside colleagues who are just as passionate about the industry as I am makes this job all the more enjoyable.
What excites you about what the future may hold?
The future of mobile connectivity is incredibly exciting! With the potential for universal deployment of 5G by mobile operators, we may see a shift in how we access services - with wireless connectivity becoming the preferred choice for most users. And with 5G delivering similar levels of service to fibre to the home, it may soon become the dominant network for many. But what's really intriguing is the potential for new technologies, like the use of copper infrastructure to deliver short-haul backhaul from 5G pico stations and even power the pico cells themselves. These innovations could revolutionize the way we think about mobile connectivity and bring it to even more people around the world. I can't wait to see what the future holds!