Oregon's second largest city deploys Actelis' hybrid fiber-copper networking solutions to enable IoT connectivity for better traffic management
FREMONT, Calif., Feb. 21, 2023 (GLOBE NEWSWIRE) -- Actelis Networks, Inc. (NASDAQ:ASNS) ("Actelis" or the "Company") a market leader in cyber-hardened, rapid deployment networking solutions for wide area IoT applications, today announced that the City of Eugene, Oregon has selected Actelis' hybrid fiber-copper networking solutions as part of its most recent traffic modernization project. Eugene is the second largest city in the State of Oregon and home to the University of Oregon.
The city's Transportation Management Plan aims to triple the current rate of transit by foot, bicycles, and public transport by the year 2035. As an important milestone towards 2035, Eugene needs to modernize and digitize its intersections to ensure smooth vehicle traffic flow while simultaneously prioritizing signals for pedestrians and bikers – a challenge all major cities face.
As part of this modernization, Eugene is adding Actelis' hybrid fiber-copper ethernet access devices integrated with new traffic controllers to manage traffic flow through several different IoT devices, including cameras and radar detection sensors. Actelis' multifunctional solutions enable and extend connectivity to all of these devices while securely supplying the city's operations center with live data. Additionally, the Company's MetaAssist back-office software management system is used to remotely monitor the performance and status of each network element, ensuring high uptime of the system. MetaAssist also provides an added level of security allowing users to control various security-related parameters including system and resource access control.
The Actelis hybrid fiber-copper solution was chosen because it allows the city to utilize its existing twisted pair copper infrastructure to instantly deploy new traffic cameras and sensors, while also enabling connectivity over fiber if the city eventually transitions away from copper.
"We are very pleased to be part of Eugene's modernization of its traffic management system. The selection by the city proves yet again the competitive edge of our solutions," said Tuvia Barlev, chairman and CEO of Actelis. "Our hybrid fiber-copper solutions give cities the network building blocks they need for their infrastructure of today, while simultaneously making them ready for fiber installation in the future. By that, we help cities like Eugene to save not only a tremendous amount of time for deployment, but also to make room in their budgets."
For traffic management system projects in the City of Eugene, Actelis partners with Western Systems, one of its trusted ITS resellers. Western Systems works with city, state, and county agencies across the western United States to implement state-of-the-art traffic solutions, providing the devices necessary to efficiently control the intersection. They utilize Actelis' solutions to deliver the necessary connectivity for the IoT devices they provide to their clients.
Actelis provides its solutions in over 300 cities around the globe including Washington, DC; Seattle, WA; San Jose, CA; and Vancouver, British Columbia.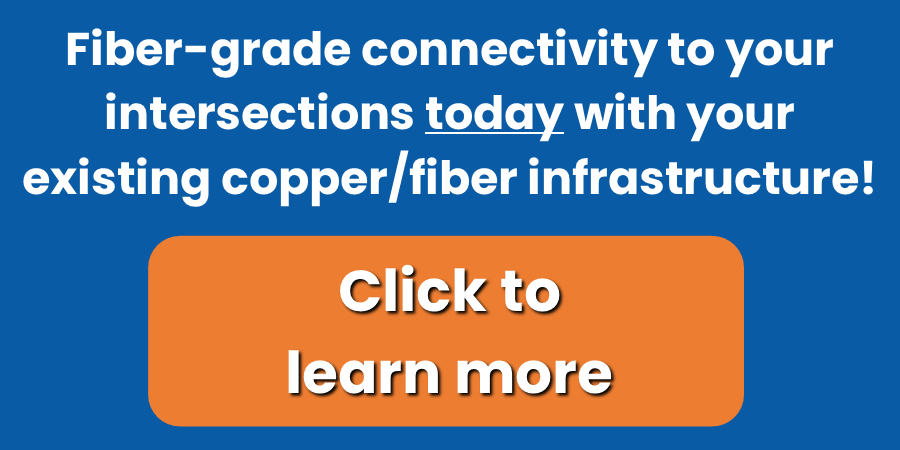 About Actelis Networks – Modernize. Digitize. Protect.
Actelis Networks, Inc. (NASDAQ: ASNS) is a market leader in cyber-hardened, rapid-deployment networking solutions for wide-area IoT applications including federal, state and local government, ITS, military, utility, rail, telecom and campus applications. Actelis' unique portfolio of hybrid fiber-copper, environmentally hardened aggregation switches, high density Ethernet devices, advanced management software and cyber-protection capabilities, unlocks the hidden value of essential networks, delivering safer connectivity for rapid, cost-effective deployment. For more information, please visit www.actelis.com.
Forward-looking Statements
This press release contains certain forward-looking statements within the meaning of the safe harbor provisions of the Private Securities Litigation Reform Act of 1995. These statements are identified by the use of the words "could," "believe," "anticipate," "intend," "estimate," "expect," "may," "continue," "predict," "potential," "project" and similar expressions that are intended to identify forward-looking statements. All forward-looking statements speak only as of the date of this press release. You should not place undue reliance on these forward-looking statements. Although we believe that our plans, objectives, expectations and intentions reflected in or suggested by the forward-looking statements are reasonable, we can give no assurance that these plans, objectives, expectations or intentions will be achieved. Forward-looking statements involve significant risks and uncertainties (some of which are beyond our control) and assumptions that could cause actual results to differ materially from historical experience and present expectations or projections. Actual results to differ materially from those in the forward-looking statements and the trading price for our common stock may fluctuate significantly. Forward-looking statements also are affected by the risk factors described in the Company's filings with the U.S. Securities and Exchange Commission. Except as required by law, we undertake no obligation to update or revise publicly any forward-looking statements, whether as a result of new information, future events or otherwise, after the date on which the statements are made or to reflect the occurrence of unanticipated events.
Media Contact:
Sean Renn
Global VP Marketing & Communications
srenn@actelis.com
Investor Relations Contact:
Matt Glover and Ralf Esper
Gateway Investor Relations
+1 949-574-3860
ASNS@gatewayir.com