Actelis Networks enables Industrial companies globally such as those in manufacturing, transportation and oil and gas, to cost effectively migrate and extend the reach of their communication networks to deliver a rich set of IP based services to all locations.  IT organizations of industrial corporations are evolving to address the increasing demands of their voice, data and security networks, resulting in the challenge of providing secure and reliable high bandwidth access to all sites, including those that are hard to reach by fiber.  Actelis provides the answer with an advanced Ethernet over copper portfolio of access, aggregation, repeater and amplifier products, which economically extend voice, data and video services and applications to these locations.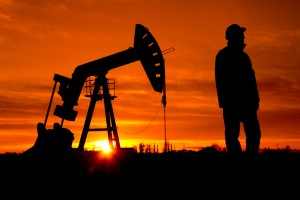 Actelis offers a portfolio of products designed to extend IP VPN, VoIP, Video, Cloud and other services cost effectively over bonded copper, to industrial sites that are hard to reach or are remote from fiber points of presence.  Actelis ML600 and ML700 Ethernet Access Devices (EADs) deliver 100's of Mbps using bonded copper to connect Ethernet connected switches, routers, WiFi access point and other IT equipment.
Person Every day life is here for you; our simplest work helps pupils get the most out of their thoughts along the university
write my essay for me
It is really an exciting possibility for nominate your most popular lecturer, instructor, supervisor, support personnel, professional of research studies, etc. If you feel part of team went far above to provide the time right here at Glasgow incredible, then what greater solution to appreciate them rather than to nominate them just for a Learner Instruction Grant.
Optionally, the ML650 offers 4xT1/E1 ports which support TDM Pseudowires for connecting to legacy TDM equipment.  Actelis EADs may also be packaged in environmentally hardened enclosures for deployment at outdoor sites, connected to remote control, monitoring and surveillance equipment for example.
At aggregation points or in the network core, Actelis ML230/2300 aggregation switches provide termination for up to 256 copper pairs, delivering an efficient handoff to collocated IP/MPLS switches, routers, controllers, and other IP equipment via standards compliant interfaces.   Optionally, the ML700 can also be deployed at an aggregation node to terminate downstream VDSL/ADSL connected EADs.
Actelis also offers a portfolio of amplifiers (VBA/ABA) and repeaters (XR239) for extending high bandwidth Ethernet services over copper to industrial locations and buildings that are remote.