The ML600 portfolio of Ethernet Access Devices (EADs) can be used to offer Ethernet access for various applications including: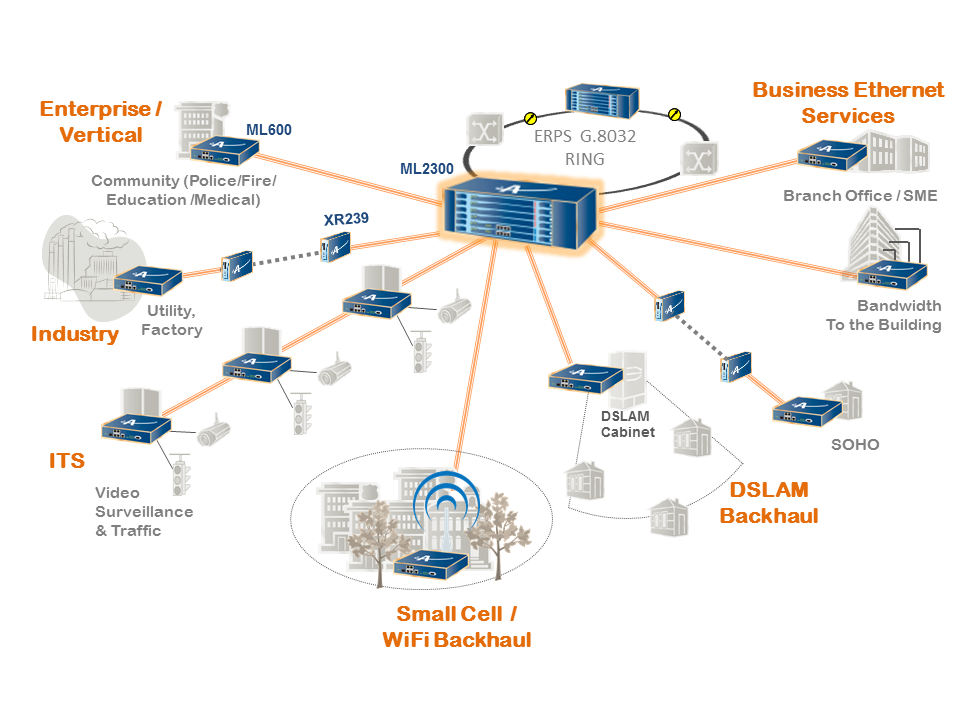 Advanced Business Ethernet services – Advanced MEF CE 2.0 services, with flexible interfaces and compact size, delivering up to 100 Mbps and beyond over bonded copper, utilizing Actelis' EFMplus and DRB technologies. Actelis offers also Legacy business services based on TDM E1/T1 and V.35 interfaces with easy migration to Ethernet services
Bandwidth to the building (MTU/NDU Backhaul) - High bandwidth (100+Mbps), Ethernet bonding for up to 16 copper pairs to business buildings without fiber access; Multiple interfaces and long reach for effective distribution within building.
Small cell / WiFi backhaul – Lowest cost with best accessibility; highly reliable transmission, which exceeds the 20-80 Mbps small cell backhaul capacity requirement; synchronization capabilities, compact and remotely powered solutions.
DSLAM backhaul – Cost efficient rapid turn up solution; up to 100 kft reach extension; High bandwidth.
Intelligent Traffic solutions– Optimized transport and aggregation; Low jitter for video transmission, drop and continue topologies.
Industrial and Utility Solutions – High reliability and durability; Extending high speed data services to locations off the fiber grid. Compact for installation in space constrain locations.