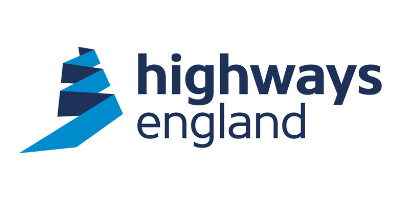 Mar. 2021, Fremont, CA — Actelis Networks, the market leader in cyber-hardened, hybrid fiber-copper networking solutions for wide-area IoT applications, announced it was selected by Highways England to upgrade the UK legacy National Roads Telecommunication Services (NRTS) transmission network to an IP-based network. Telent is the appointed contractor on the project.
Actelis' advanced hybrid fiber-copper portfolio provides Highways England with a ubiquitous communication network enabling faster and more advanced real-time monitoring and control for safer roads, and a better travel experience for drivers.
NRTS is a critical component of the national infrastructure supporting the country's 4,400-mile strategic road network. NRTS operates and maintains the telecommunications services that link 30,000 roadside assets including Gantry Signs, MIDAS (Motorway Detection and Automatic Signaling) and traffic enforcement Closed Circuit TV (CCTV) cameras to seven regional control centers and the National Traffic Operation Center. The new NRTS network also provides future support for applications like SVD (Stopped Vehicle Detection), Dartford Freeflow (to monitor traffic in the Dartford tunnel under the Thames), and trials for V2X (vehicle to everything) and Car WiFi.
As a strategic decision, Highways England decided to maximize the use of the available infrastructure by using fiber connectivity, where available, and the existing copper infrastructure where fiber is not deployed. This decision allows Highways England to quickly and cost-effectively migrate to a full IP network utilizing a hybrid model to provide the advanced functionality required over both fiber and bonded copper.
Actelis Networks is the leading vendor in high-bandwidth advanced hybrid fiber-copper solutions. Actelis and its UK partner, The Kenton Group, were chosen to provide the solution for this long-term strategic project.
Fiber is not available in all locations, and approximately one third of the network is equipped with copper. The decision to utilize the existing copper network required equipment that can provide reliable high bandwidth over extremely long distances in ring and linear add-drop topologies.
Actelis solutions for UK highways include ML540M and ML684M high-density compact fiber/bonded copper switches, Actelis XR239 smart repeater and Actelis' MetaASSIST EMS.
Actelis' ML540M is an advanced fiber switch targeted for the fiber portion of the network, providing multiple gigabit connectivity for fiber rings.
Actelis' ML684M is a high-speed bonded copper switch providing fiber-like service and reliability for fiber-less locations supporting ring, add-drop and linear topologies.
Actelis' XR239 - Where distances are long, remotely powered smart repeaters are used to provide extended reach over bonded copper.
Actelis' MetaASSIST EMS is a comprehensive management platform. MetaASSIST EMS offers simplified management through zero touch provisioning, scheduled tasks, and easy integration with UK Highway's generic alarm monitoring solution.
Actelis' products including its XR239 repeaters have been widely deployed by Telcos as well as Utilities like Water, Electric, Oil companies, Rail, and more than 350 Traffic operators (highways and municipalities) worldwide. Actelis solutions are acknowledged as providing high-speed highly reliable and resilient connectivity for long-haul backhauling over copper. The UK Highway win is a large-scale deployment where Actelis' fiber and copper products are interwoven to provide a full network solution.
Most of the equipment is installed in non-temperature controlled roadside cabinets with limited space. Actelis has both compact DIN rail and 19" rack solutions but in order to simplify swapping out the legacy equipment, rackmount products were chosen requiring only half a 1U 19" rack. Actelis' UK partner, Kenton, provided customized mechanics to further ensure that the equipment would require minimum footprint.
Advanced Quality of Service (QoS) functionality ensures that sensitive applications like CCTV have highest priority with minimum delay and delay variation thereby ensuring that even in a large ring with 20 locations, real-time high-quality video can be transmitted.
In order to meet stringent service level agreement (SLA) requirements, and to efficiently monitor and manage Actelis' equipment, Actelis' MetaASSIST EMS is deployed. With Zero Touch Provisioning and scheduled tasks, new installations and global provisioning changes are extremely simple, and maintenance and troubleshooting tasks can be performed efficiently and remotely. The MetaASSIST EMS provides a user-friendly interface for easily monitoring alarms. It is also integrated into Highways England's existing alarm management system via the EMS' Northbound interface, to allow regional control centers and the National Traffic Operation Center to monitor a single system for alarm management. The MetaASSIST EMS can also monitor other non-Actelis 3rd party devices which provides additional benefits of monitoring end equipment (CCTV cameras, etc.), without the need for additional management platforms.
Network security and advanced troubleshooting tools are high priority requirements for the network and Actelis' fiber and copper devices provide extensive functionality in both areas.
"Ensuring that our products fully integrate with many network and management components was one of our challenges" says Yaron Altit, Actelis EVP International Sales. "However, despite the highly complicated network topology, Actelis has again shown that our products are extremely reliable and can be deployed in complex environments. We are thrilled to be part of this project to upgrade the UK's highway infrastructure".
Providing a highly reliable network solution over both Highway England's fiber and copper infrastructure allowed them to quickly and cost-effectively upgrade their network to support existing and future service requirements. Actelis, Kenton and Telent worked together to ensure that the network and management platforms provide a high-speed, reliable and cyber-protected solution which can connect to both IP and legacy Supervisory control and data acquisition (SCADA) devices and provide the applications required for a Smart Motorway network.