Profitable Business Ethernet For Small and Medium Businesses
Getting Ethernet services to small and medium businesses cost effectively is a big challenge with fiber. These customers collectively represent a huge opportunity, but individually represent moderate demand and are located in smaller buildings scattered across the metro, buildings that are too costly or complex to reach effectively with fiber or microwave.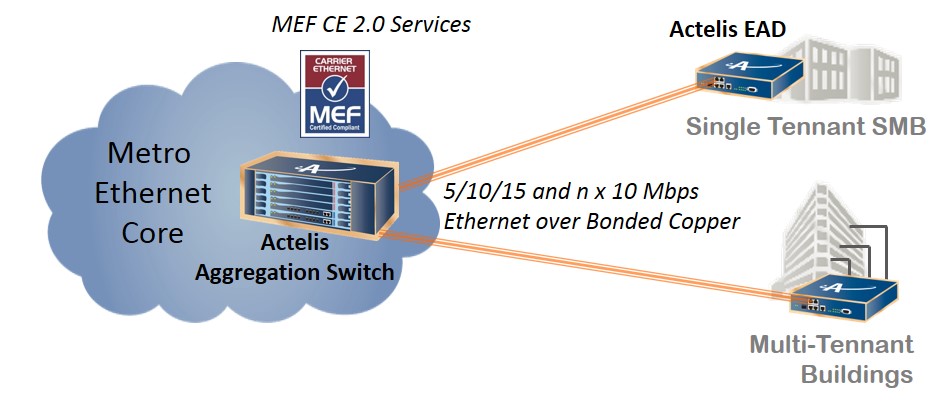 Actelis offers the answer with high speed EFM over Copper based on VDSL2 and G.SHDSL.  Offering up to 100s of Mbps of asymmetric or symmetric services per building throughout the metro, one Ethernet access device can securely serve multiple customers with granular 5, 10, 15 and n x 10 Mbps services….providing the utmost in efficiency and profitability, fighting cable competitors, and enabling bundled Cloud service offerings.