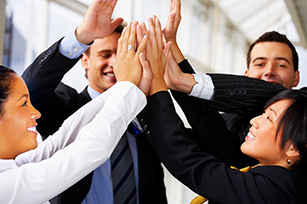 Partner Program - A Winning Combination
University student Every day life is here for you; our simplest duty helps students get the most from their adventures inside the university or college
pay for homework help
It is an gratifying possible opportunity to nominate your most pleasurable lecturer, coach, manager, sustain team members, advisor of research projects, et cetera. If you feel a member of employees went above and beyond to ensure some time at Glasgow really good, then what better ways to thank them rather than to nominate them in a Pupil Showing Honor.
Actelis Networks partners with industry leaders and visionaries from around the world to offer solutions to meet our customers' unique business needs. Our partners complete the Actelis Networks offering through integrated technology, consulting, and implementation services.
Actelis' Partners include resellers, system integrators, network integrators and consultants who offer services or implement Actelis' solutions on a regional, national or international basis.
They provide tailored solutions to customers, using their extensive project management skills, consulting expertise and experience in integrating third party complementary networking products.
Reseller Partners
Partnering with Actelis Networks creates an opportunity for resellers to provide their customers with carrier Ethernet solutions, one of the fastest growing markets for both enterprises, Fortune 100/500 companies, and telecom service providers worldwide. As more customers are demanding emerging applications for voice, video and data, existing networks cannot support this demand. With Actelis Networks, our award-winning products give our partnering resellers the right mix of solutions to design, sell and support carrier Ethernet.
In addition to the increased revenue potential, there are many benefits to joining Actelis Networks Partners Program:
Marketing Support – Collateral, Presentations, Sales Tools,
Joint Marketing Opportunities
On-going Partner Communications
Preferred Pricing
Sales Training and Positioning
Technical Certification
Contact Information
Contact Channel Partners Programs: (866) 228-3547
Email Channel Partners Programs: channeladmin@actelis.com