Background
Top California Water Agency Selects Actelis Networks to Support Migration to Industrial Internet of Things (IIoT) Initiative
Placer County Water Agency (PCWA) ranks among the best in the United States. And like many utility services across the country, technology modernization and migration to Industrial Internet of Things (IIoT) is high on the list of strategic priorities for (PCWA). Water districts and wastewater treatment plants are working to upgrade their networks to Industrial Internet of Things (IIoT) for improved security, monitoring and management. 
As the primary water agency for Placer County California, PCWA is responsible for water resource planning and management. This includes treatment and supply of drinking water, irrigation water, and the production of hydroelectric energy. A recent independent water review found the PCWA regional water source to be among the best in the nation. Drinking water treated by PCWA consistently exceeds California's rigorous standards for compliant systems.  
Like other municipalities, PCWA used a Human Machine Interface/Supervisory Control and Data Acquisition (HMI/SCADA) system to manage water distribution for decades. These systems provide only a fraction of the data required to support IIoT current needs. Traditionally, data has been limited to back-office systems mainly to control water distribution. As technology continues to evolve and IIoT emerges for both control and monitoring devices, other departments require this information to manage initiatives such as leak detection, asset maintenance, and equipment efficiency.  
The Challenge
Consolidate disparate networks to support Industrial Internet of Things (IIoT) migration  
Part of the problem with integrating legacy and emergent networks is the sheer volume of data required for IIoT type applications. IIoT solutions in a municipal water system can yield vital information about production data—turbidity and chlorine levels, spills, metering and flow, leak detection, energy management, public dashboards, regulatory compliance, river level analysis, weather and temperature sensors and on and on—all while saving untold human hours.  
The pressure on municipalities to deliver IIoT data with low-cost, highly secure solutions will continue to increase. The improved visibility, operational efficiency and pure time savings is far too great. But IIoT migration can't happen without bandwidth and fundamental data security. That's where Actelis comes in.  
Customer's Requirements
Network modernization to support migration to Industrial Internet of Things with a focus on cost containment but not at the price of network reliability and security 
High speed connectivity with state-of-the-art network security
Using existing copper infrastructure
Economical alternative to fiber with easy migration to fiber when available
Quick, easy deployment and management
PCWA required a highly available, reliable, and secure Infrastructure in place to backhaul the control and monitoring of data from remote pump stations. Pumps can span thousands of miles of pipes. With IIoT, PCWA could aggregate and combine data from remote sensors and other equipment into one integrated system. This would not only improve visibility and management—it would save vast man hours. However, like all municipalities, cost containment was paramount requirement, second only to the reliability and security of the network.   
Actelis Benefits
High performance, low cost
Quick, easy to deploy
Utilize existing copper facilities
Highly secure transport
Fiber-like qualities
Easy upgrade path to fiber networks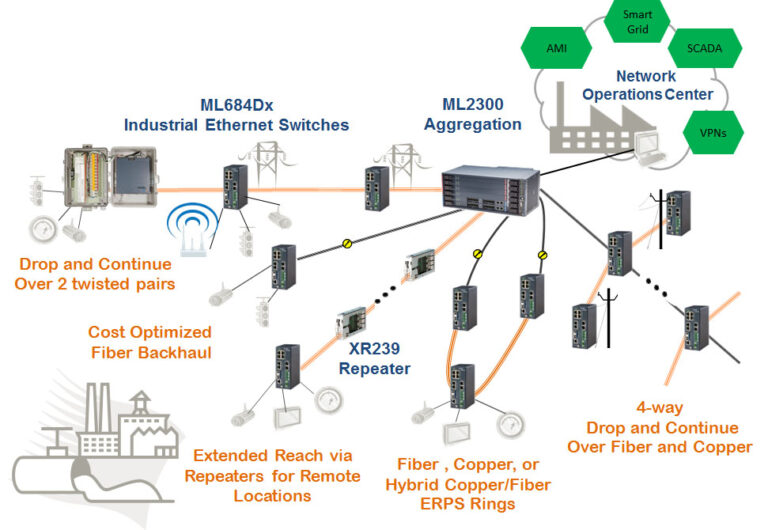 Solution
Actelis Uses Existing Copper Lines to Deliver Bandwidth with Fiber-Grade Reliability and Innate Network Security  
With Actelis Networks' cyber hardened, Hybrid fiber-copper Ethernet switches and extenders , PCWA used its existing infrastructure asset (twisted copper pairs) to deliver 20 Mbps over 2 copper pairs with fiber rate reliability and innate network security. This was a 10 to 20x bandwidth upgrade allowing the convergence of both networks —SCADA and IIOT data.  The dramatic boost in bandwidth supports critical safety upgrades like installed Closed-Circuit TV (CCTV) cameras for improved security at remote pump stations.  
Conclusion
Actelis Supports Efficient Migration to IIoT with State-of-the-Art Security and the Flexibility of Hybrid Fiber/Copper Networking 
Actelis supports cost efficient, data collection for IIoT migration with state-of-the-art security innate to the Actelis systems. PCWA leveraged its existing copper networks to keep municipal costs down while improving operational efficiency and vital utility security. What's more, the Actelis hybrid fiber/copper network model provides a clear upgrade path for utilities and municipalities as use cases for fiber become warranted.  Actelis helps utilities like PCWA modernize, digitize and protect networks to realize the full promise of emergent IIoT infrastructures.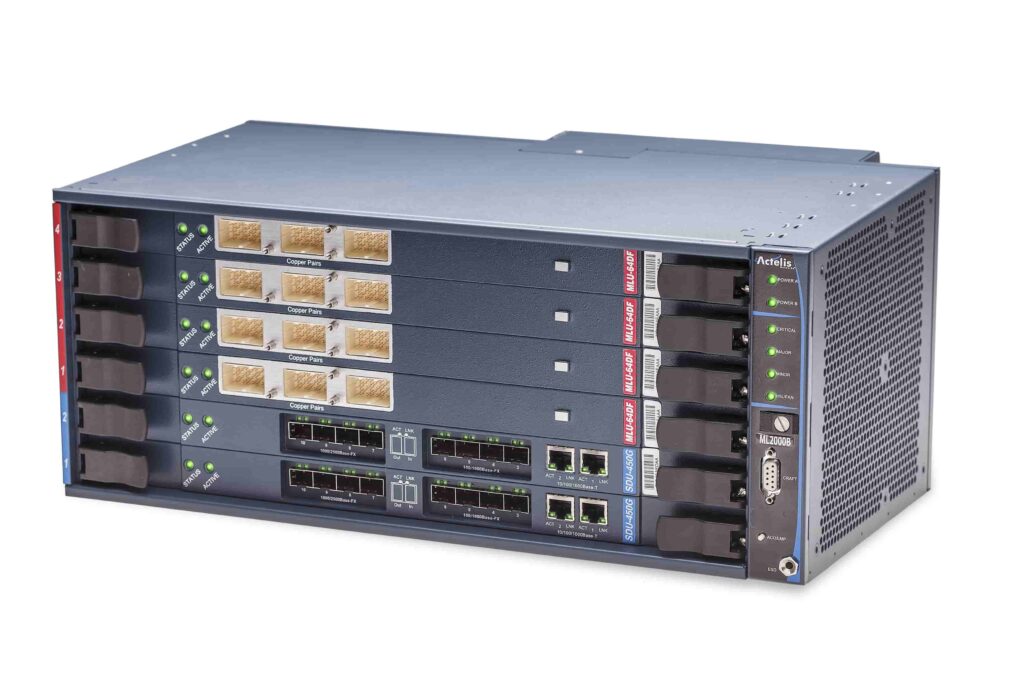 Actelis high density aggregation platforms simplify deployment, provisioning and management of Industrial IoT applications.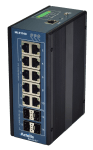 Actelis industrial Ethernet switches provide market leading reliability and are designed for flexible typologies and extreme environments.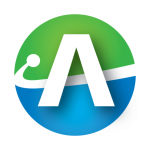 With Actelis MetaAssist, network operators can rapidly deploy and scale while reducing operational expenses and complexity.