DSLAM Backhaul Solutions
Actelis Networks' DSLAM Backhaul Solutions give service providers a quicker, simpler, and more cost effective way to increase the backhaul capacity for existing DSLAMs currently fed by T1/E1s, and to more efficiently backhaul traffic from new and smaller DSLAMs placed closer to customers, where capacity requirements, distance, cost and line of site issues create a poor business case for fiber and microwave.
Actelis Networks offers both symmetrical and asymmetrical DSLAM backhaul solutions using the latest innovations for Ethernet over bonded copper which can deliver hundreds of Mbps of bandwidth.   Actelis' long reach backhaul solutions also equip carriers to deliver high speed bandwidth services to remote and rural areas in compliance with regulatory mandates.  These solutions are based on Actelis' Ethernet First Mile (EFM) over Copper G.SHDSL portfolio (ML230 and ML600 series) and VDSL2 portfolio (ML700 series).
Symmetrical DSLAM Backhaul (G.SHDSL)
Carrier Ethernet over bonded copper using G.SHDSL technology
15 Mbps per copper pair using up to 32 pairs per site, up to 480Mbps
Reliable, rugged equipment  and best in class lightning protection
Extended range using Actelis' XR239 spectral friendly Repeaters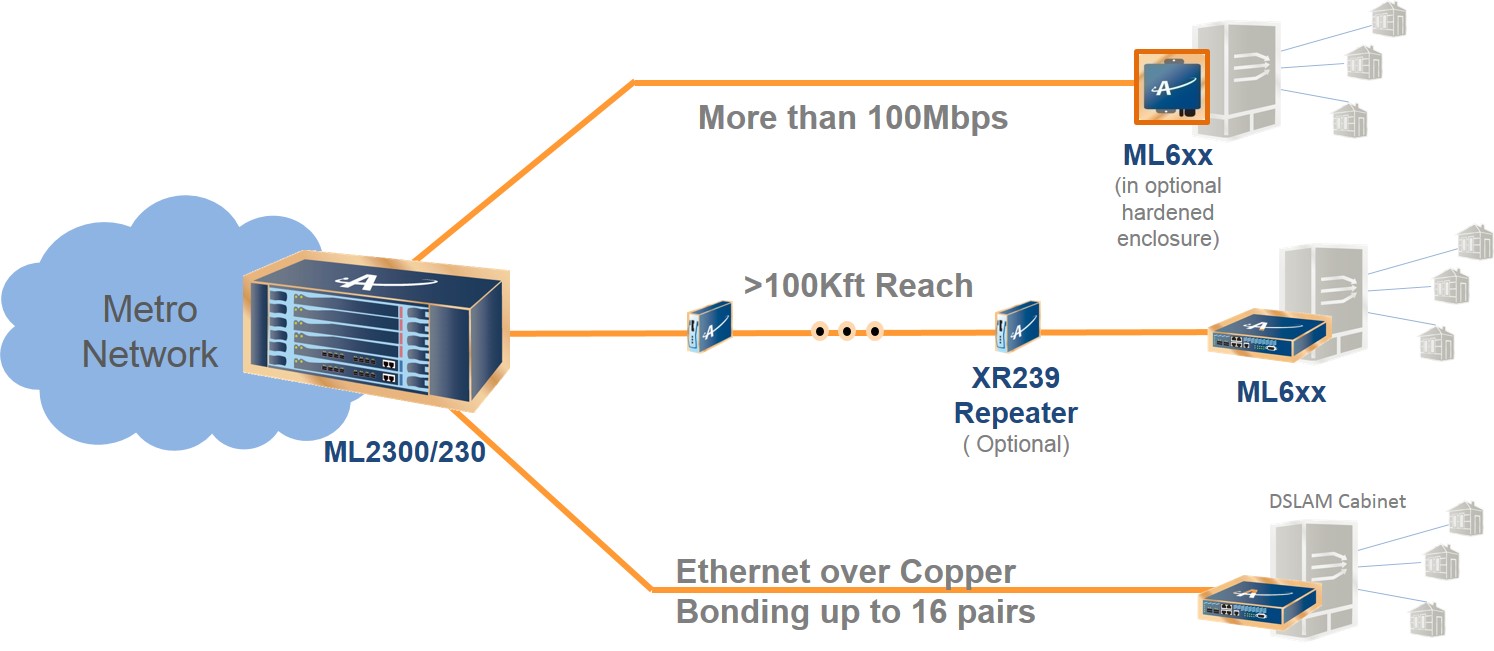 Asymmetrical DSLAM Backhaul (VDSL2)
Carrier Ethernet EFM over Copper using bonded VDSL2
Up to 8 pairs, Asymmetric Up to 750 Mbps

Actelis ML740 NTU at access site can interwork with any vendor's DSLAM or be book-ended
Greater reach and rate can be achieved by using the Actelis Broadband Amplifier*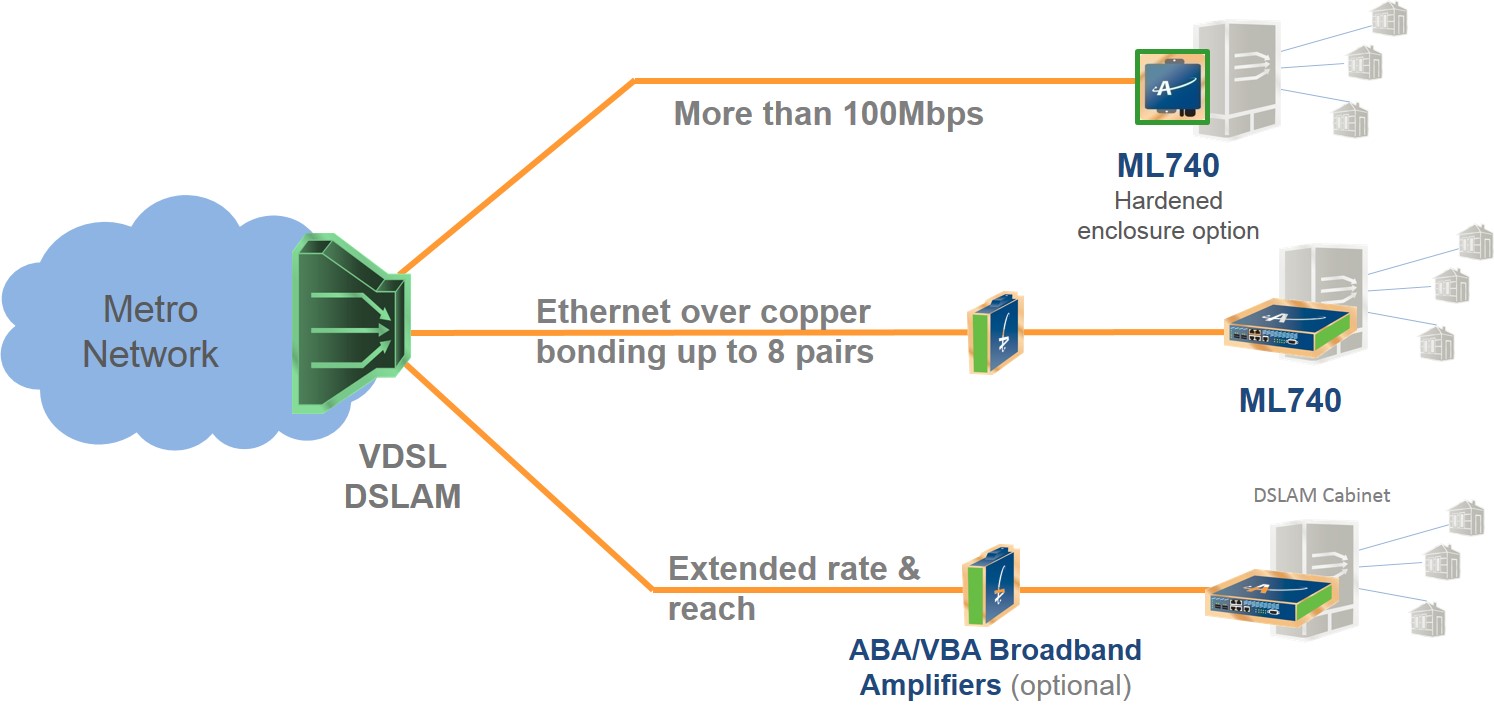 Common Features for both Symmetric and Asymmetric Solutions:
Self-contained hardened enclosures for outdoor deployment on poles, strands, walls
AC, DC or remote line powering option avoids costly external power sourcing
Enables 100s of  Mbps of throughput