Providing cost effective bandwidth to meet the growing demand for mobile data services is a challenge operators must meet if they are to provide competitive services and remain profitable.  Small cells enable reuse of spectrum and "fill in" coverage in areas where high network utilization is expected.  The service provider that can get sufficient backhaul to the right places to build out small cells more quickly will have advantages in quality of experience for their subscribers, not to mention reduced churn and net subscriber additions.
But accelerating that build and making sure that this new competitiveness is also profitable requires a quicker, easier, and more cost effective way to build backhaul.  And getting the bandwidth to the precise locations where the small cell must be placed can be a challenge.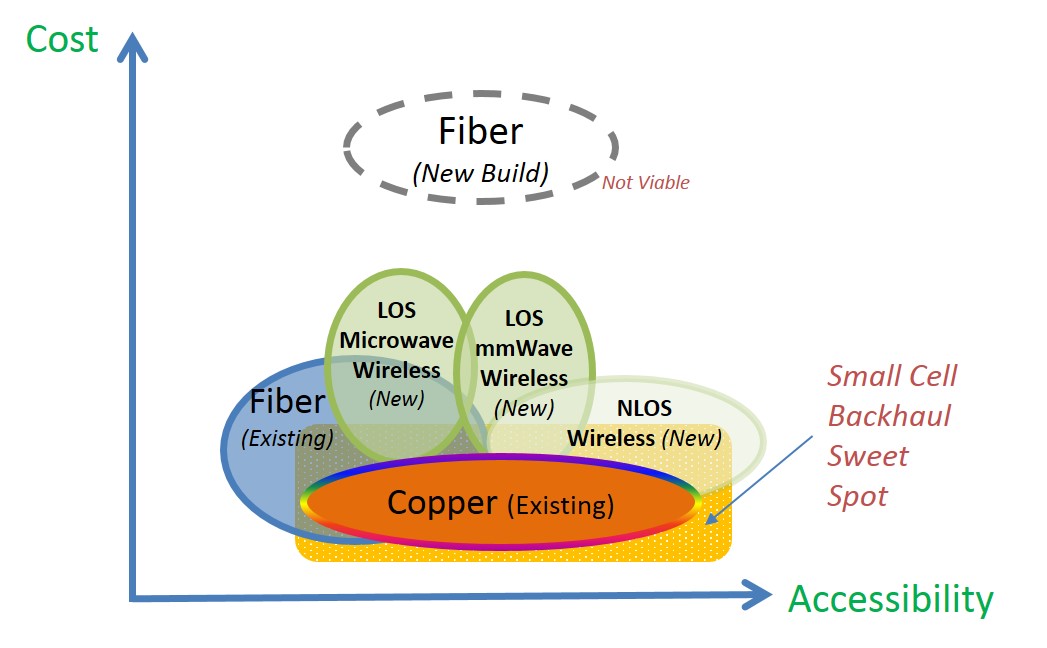 Fiber optics is cost effective for small cell backhaul only when fiber is already present. Wireless backhaul options based on microwave radio and 60/80 GHz millimeter wave radio, are not effective in many cases due to the  a lack of line of sight, no adequate mounting options at street level, the cost and complexity of planning and deployment. Performance varies from city to city and changes based on weather.  In the case of NLOS technologies, planning can be even more difficult and performance over time less predictable.
Actelis makes small cell backhaul quicker, easier, and more cost effective at many locations by providing reliable, high performance broadband over copper – which is almost universally available down at the street level.  Using Actelis wherever possible accelerates time to market and cost optimizes the overall small cell build.