Background
The United States Capital Looks to Actelis for Secure Intelligent Transportation System 
Washington DC faces massive challenges in traffic and traffic management and needed a secure Intelligent Transportation System (ITS) to help bring sanity and safety to city streets. The 70 square mile (180 Km) area includes 1,500 miles (2,400 Km) of public roads, more than 7,000 intersections, 1,600 traffic signals and hundreds of Closed-Circuit TV (CCTV) cameras. The DC Department of Transportation (DC DOT) is charged with managing and maintaining the transportation infrastructure to ensure that people, goods and information move efficiently and safely with minimal adverse impact on residents and the environment. 
The Challenge
Washington D.C. Needed a Secure, Easy to Manage Intelligent Transportation System with Hybrid Fiber-Copper Flexibility    
The DC DOT was looking for a solution that would allow it to support the bandwidth required for new applications and devices such as new controllers and smart sensors with a specific emphasis on video. The challenge was to gradually advance the current twisted copper pair network, but with minimal impact on everyday traffic. The team needed to ensure scalability and enable immediate migration to fiber. The platform selected was also expected to significantly cut management costs by minimizing the number of service call outs via remote management from the DC DOT Traffic Operation Center (TOC). 
Customer's Requirements
Actelis Chosen for ITS in Washington DC 
High speed connectivity with state-of-the-art network security
Temperature hardened for fire zones and  extreme climate
Economical alternative to fiber with easy migration to fiber when available
Quick, easy deployment and management
Managed Ethernet Switches
Flexible typologies and Power over Ethernet (PoE)
Optimized for video
Because of the visible and sensitive nature of the project, Washington DC's test and selection criteria was rigorous and Actelis met the challenge. Actelis products provide fiber-grade performance and are temperature hardened for extreme conditions. Actelis products are also cyber-hardened against threats and challenges across multiple domains.  
Solution
Actelis Provides Immediate Connectivity Delivering 10-20x More Bandwidth with Fiber-Grade Reliability 
After an evaluation of multiple solutions the DC DOT selected Actelis Networks for its Intelligent Traffic System. Actelis delivers an advanced and robust ITS platform for a faster, secure communications network. The devices assimilate information from multiple video streams and smart sensors to enable spontaneous adjustments and alignment of the city's traffic flow. 
"Our continuous partnership with Actelis during the last few years has enabled us to significantly and gradually enhance the DC ITS network with minimal impact on traffic—all while keeping within budget," said Harvey Alexander, division signals and ITS maintenance manager for DC DOT. "The Actelis solution is future proof. It allows growth and scalability with bonded copper as well as integrated migration to fiber when required." 
Actelis Benefits
Fiber-grade performance
Cost efficient, scaleable 
Easy upgrade path to fiber networks
Quick, easy deployment
Utilize existing copper facilities
Highly secure transport
High Bandwidth Across the City for Video and Advanced IoT Applications
Actelis smartly uses the existing copper infrastructure offering more than 10Mbps and up to 100Mbps with eight bonded pairs, even at very long distances of up to 30,000 feet (9,100 Km). This supports backhaul of multiple streams of high-quality video. The advanced bonding mechanism provides capacity to support the city's growing number of CCTV and signalized intersections. The ability to bond copper pairs offers high reliability and redundancy ensuring that a network connection is extremely resilient and can sustain even multi-failure scenarios.  
Flexible Network Typologies for Intelligent Traffic Management
The Actelis portfolio which includes ML600/D, ML500/D hybrid access devices and ML 2300/ML230 high density aggregators can flexibly accommodate various network typologies. The portfolio offers the scalability to support more intersections as well as increased bandwidth per intersection. All devices are hybrid, offering a mix of bonded copper and Gigabit Ethernet interfaces over fiber.   
Advanced Network Management Capabilities   
At the DC DOT centralized traffic operation center, real time information from video cameras and sensors is constantly analyzed to ensure all traffic signals across all intersections are synchronized. The MetaASSIST EMS management system, installed in the TOC, plays a crucial role. MetaASSIST allows full remote control along with easy troubleshooting and network-wide monitoring. The increase in TOC centric activities improves efficiency and considerably decreases the time required for typical day-to-day activities including service callouts. Add to that, improved flexibility enabling the TOC to quickly and efficiently respond and adjust the network according to events in the DC area. 
Easy Installation 
Actelis platforms are temperature hardened and designed to maintain integrity in cold and hot weather, rain, snow and lightning storms. Compact form factors enable flexible installation options in a wide variety of deployment scenarios. Actelis' Zero Touch Provisioning means faster 'time to service with pre-defined profiles for software automated configuration and upgrades. 
Secure and Resilient  
Just as importantly, Actelis systems are cyber hardened and ensure a high level of security by employing data scrambling, fragmentation and advanced 256-bit encryption on select models. All management traffic is protected as well using SSHv2 and SNMPv3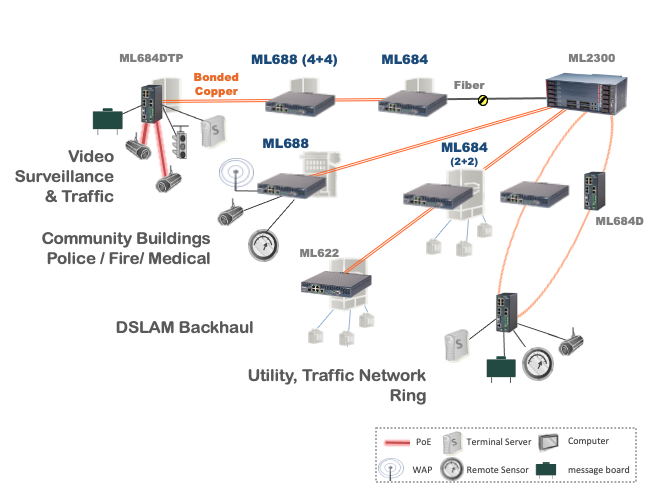 Conclusion
Actelis Delivers a High-Reliability ITS Optimized for Video
Over 350 cities worldwide have selected Actelis to provide secure Intelligent Traffic Systems while minimizing delays and costs. The Actelis system gathers an unparalleled level of information from large numbers of IoT, surveillance, video and traffic elements to enable fast, intelligent decision making and long-term planning.  With Actelis, Washington DC increases the safety, security and sanity of its city streets for improved quality of life in the nation's capital.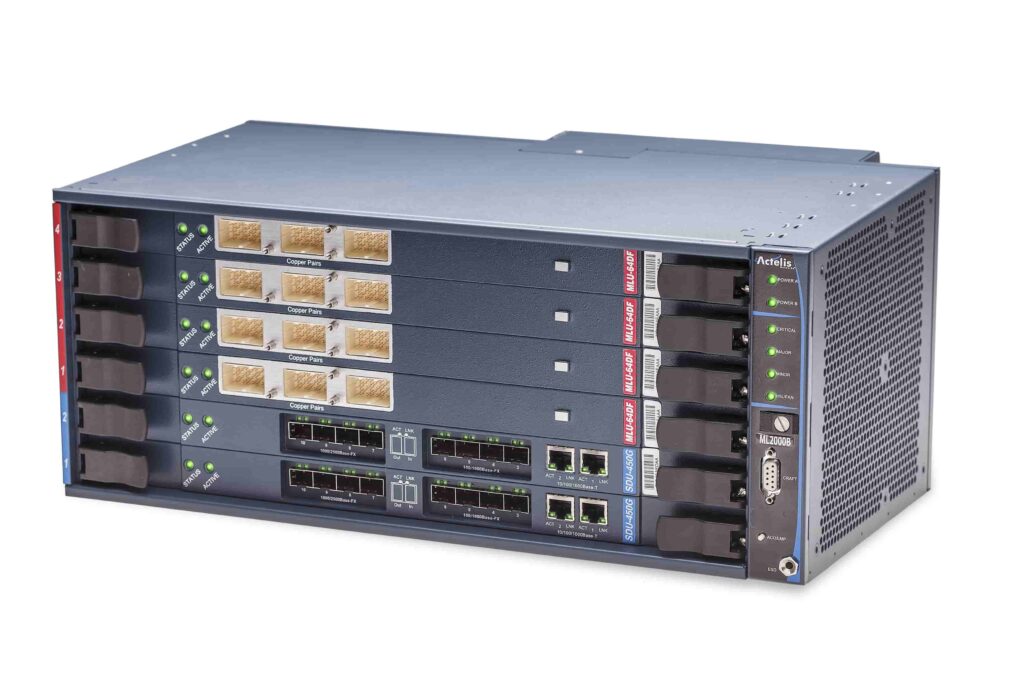 Actelis high density aggregation platforms simplify deployment, provisioning and management of ITS, smart city and IoT applications.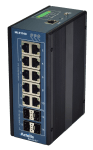 Actelis industrial Ethernet switches provide market leading reliability and are designed for flexible typologies and extreme environments.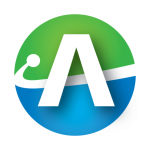 With Actelis MetaAssist, network operators can rapidly deploy and scale while reducing operational expenses and complexity.