The Challenge
Providing High Speed Connectivity to IoT devices at Intersections Where Fiber Is Not Yet Installed
Recognized as the cultural, financial, and political center of Silicon Valley, San Jose is the largest city in Northern California in both population and area. The city has 650 intersections spanning 179.97 sq mi (466.1 km), and high levels of traffic congestion (33% pre-pandemic congestion level, comparable to San Francisco, and higher than cities like Chicago and Washington, DC)1.
The population of San Jose is expected to grow by roughly 50% by 20402 which will bring about even higher levels of traffic congestion unless significant changes are made.  The city has put together a bold new approach for transportation and decision making, a plan it calls "Move San Jose3" to be ready for future challenges.
One of the key strategies connected to "Move San Jose" is to make signals work better for people walking or biking, which entails identifying locations where operation of traffic signals should prioritize pedestrian and bicycle mobility, comfort, and safety.
To successfully implement plans such as "Move San Jose," the continuous modernization of the city's traffic management technologies is necessary. The wave of exponential technology innovation that is anticipated requires a tremendous infusion of bandwidth and a way to effectively transport troves of IoT data from various connected devices to enable analysis and decision making.
Supported by Bay Area's Metropolitan Transportation Commission4, San Jose has the resources to invest in high bandwidth connectivity throughout the city to continuously modernize traffic management operations. However, the challenge of deployment costs and duration of civil works and obtaining construction permits remains. How can fiber-grade connectivity be delivered to the city's intersections in reasonable time and budget when only 15% of those intersections are fiber ready?
The San Jose IT team looked to Actelis and its longtime network integration partner, Western Pacific Signal5 for the solution.
"Actelis Networks serves us well. The long-term quality, along with the continual technology upgrades, are greatly appreciated by the WP Signal team, and the City of San Jose Transportation staff. This new multi-year contract will provide San Jose with 10GB technology upgrades while giving San Jose's ITS operators the flexibility to adapt at speed."  – Donald Shupp, WP Signal Founder & CEO
Safer Streets and Cleaner Air In San Jose

 
The City of San Jose's ITS engineers have had great success in the past by working with Actelis and WP Signal, to deploy Actelis ethernet hybrid-copper-fiber switches to manage a portion of the city's intersections. Utilizing the Actelis solution, San Jose has already been able to update some of its legacy systems to an all-IP-based Ethernet-over-copper network to support intelligent traffic monitoring and optimized traffic flow. Combined with education and law enforcement efforts, San Jose's ITS has helped the city become one of the safest in the nation relative to traffic6.  
Having safer streets is the number one strategy in the "Move San Jose" plan. A key way to achieve this goal is to optimize the operation of traffic signals to prioritize pedestrian and bicycle mobility, comfort, and safety, which is where the Actelis solution comes into play.
Improved traffic safety is perhaps one of the most compelling arguments to quickly deploy connected devices at intersections. The World Health Organization reports that up to 1.3 million people are killed and up to 50 million injured in traffic accidents each year.7 There is a huge economic impact as well. In the US alone, the DOT puts the annual economic cost of traffic accidents at $242 billion.8
In addition to safety, tangible ITS success metrics include reduced greenhouse gas emissions, which can be achieved with better data collection, analysis, and proactive use of IoT devices to change traffic patterns. According to the MTC, transportation causes 40% of greenhouse gas emissions in the Bay Area9 with cars being the primary culprit. An improved driver experience is an additional benefit of better traffic management, as one study shows that 111 hours are wasted per driver per year in traffic congestion.10
Going Above and Beyond the City's Requirements
Following extensive testing, Actelis was chosen to participate in the city's vendor trials to decide which solution would be deployed throughout the city.
An intersection is typically controlled using multiple ethernet interfaces to connect to local devices such as a controller, camera, ethernet radio extender, video detection, and radar detection.
The winning solution would:
The Actelis solution was chosen over other vendor systems because of its high performance over long distances as well as its unique hybrid fiber-copper networking capabilities and inherent cyber hardening.
The Actelis Solution – A Hybrid Fiber-Copper Solution for Rapid Deployment
San Jose is a large city in both population and geography with a varied network infrastructure based on fiber, copper and wireless. Actelis' solutions and advanced software are the perfect fit for the city because the hybrid fiber-copper technology creates a seamless, hardened, fiber-grade digital ecosystem for city-wide ITS coverage.
Actelis' unique solution utilizes patented algorithms to boost the rate, reach and reliability of copper.  By seamlessly extending fiber-grade communication over hybrid fiber-copper, fiber only, or copper only networks, the Actelis solution enables real-time high-speed connectivity and aggregated traffic management, enabling higher safety and surveillance across the city.
Actelis helps cities like San Jose get the most out of their existing network infrastructure by:
The Actelis system gathers and transports data from large numbers of IoT, video and traffic elements to enable fast, intelligent decision making in real time, and to facilitate long-term planning for the City of San Jose.
Rapid deployment of the system does not in any way compromise the security of the system. Actelis ensures critical network security for San Jose through its cyber-hardened solution.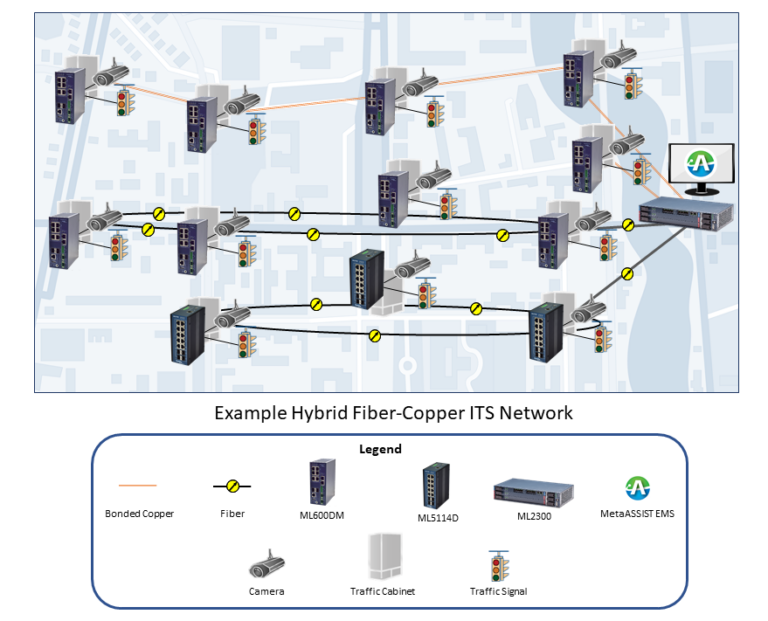 "San Jose has deployed and tested Actelis products for with great success and while we still tested other solutions for this ITS upgrade, they literally fell short when it came to performance over distance. Actelis does it all and provides a flexible foundation for future growth with solutions for copper, hybrid, and full fiber networks."

–

Ho Nguyen, ITS Manager for the City of San Jose
The End Result
Speed and cost control are key when undergoing technology modernization.
By deploying the Actelis solution, the City of San Jose is able to achieve its goal of having high performance connectivity at its intersections much faster and in a more cost-effective manner than with alternative solutions.
The flexibility that the Actelis solution brings allows the city to quickly connect traffic controllers, cameras, sensors, LED streetlights, parking garages and more. Actelis has removed all project delivery obstacles with its simple to deploy, yet advanced hybrid fiber-copper solution. 
Actelis has helped put the City of San Jose in an excellent position to implement the safety, environmental, and traffic management strategies needed to meet the long term needs of its growing population.
"The Actelis hybrid fiber-copper network model gives San Jose ITS operators the adaptive advantage in a fast-changing technology landscape. Actelis provides a cost-efficient path to secure, scalable and changeable ITS networks now, ensuring operators can assess and maximize investments in new technology assets, some with century-long design implications." –

Tuvia Barlev, Chairman and CEO, Actelis Networks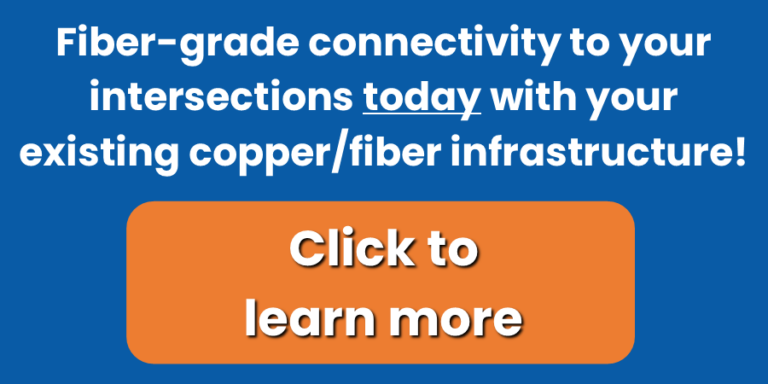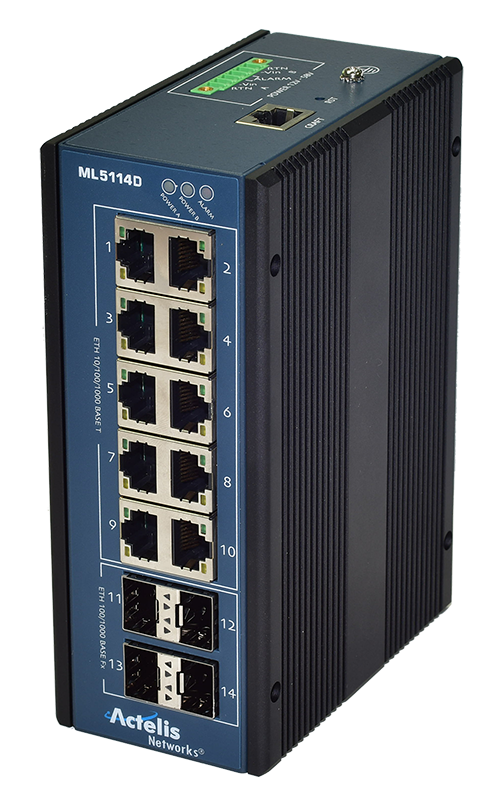 Highest Density, Compact, Din Rail, Fiber Gigabit Switches and Extenders supporting drop and continue, as well as linear and fast healing ring topologies.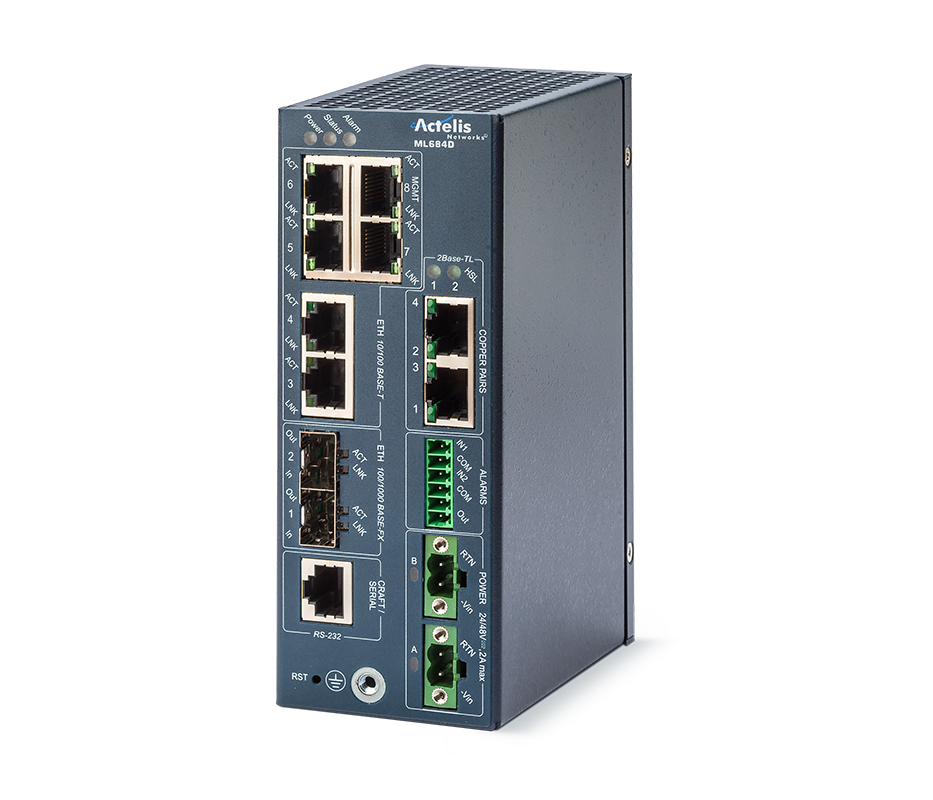 Actelis industrial managed Ethernet switches provide market leading reliability and are designed for hybrid fiber-copper networking.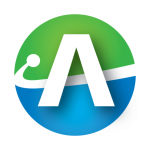 With Actelis MetaAssist, network operators can rapidly deploy and scale while reducing operational expenses and complexity.