Actelis Networks enables service providers to more quickly and efficiently build high speed VDSL2 or ADSLx services out to more subscribers, offering a more cost effective solution than FTTH or FTTC, and cutting the costs normally associated with trying to leverage the installed base of DSLAMs and DSL modems.
Actelis' Broadband Amplifiers significantly enhance the distance and bandwidth capabilities of existing VDSL2 and ADSLx services offered using the installed base of any vendor's DSLAM and DSL modem equipment. Effectively extending the size of the DSLAM's serving area, the BBAs allows operators to more efficiently deploy fewer, larger, and more efficient DSLAMs at a further distance from customers.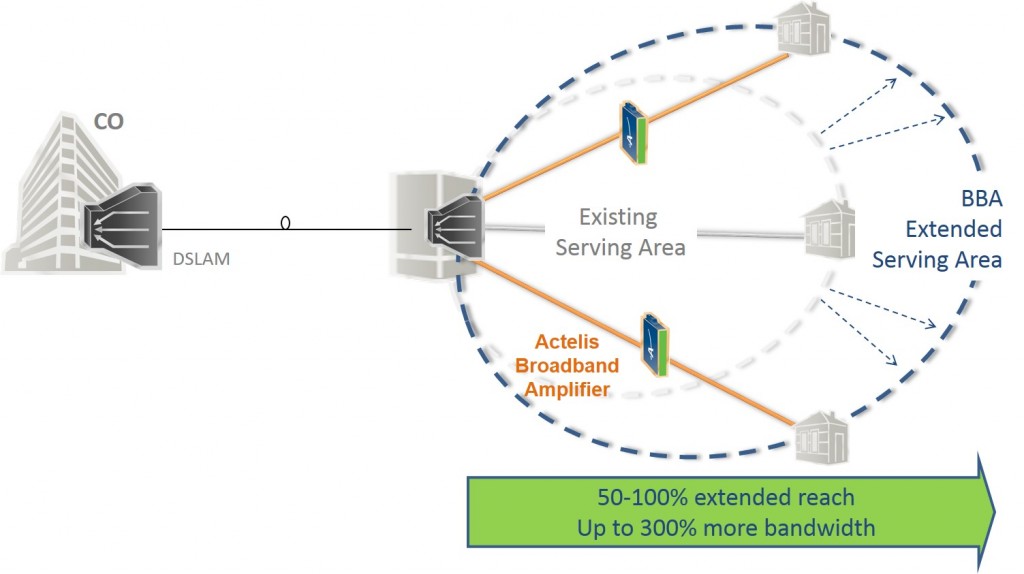 The result: reaching many more customers with targeted service levels to grow revenues and meet regulatory objectives – all while achieving dramatic reductions in CapEx and total cost of ownership, accelerating time to market and ROI, and enhancing profitability.