One of the main challenges targeted by railway operators worldwide is providing higher speed communication channels, greater reliability, higher resiliency and the ability to have accurate, live readings to enable Positive-Train-Control (PTC) across the whole network, even in in environmentally challenging locations.
PTC is highly important as it significantly increases safety along the tracks. Using Integrated smart sensors, advanced communications and automated processing allows PTC networks to control unsafe train speeds, prevent collisions, monitor safety of railway crossings, and protect maintenance activities along the tracks.
Actelis hybrid fiber and copper Ethernet switches and extenders benefit PTC  by offering :
Immediate high speed communication for smart sensors and CCTV anywhere along the tracks even in environmentally challenging locations utilizing the existing bonded copper. +400 Mbps. Support for very long loops , up to tens miles.
Very high reliability - service continuity even in multi failure scenarios
Diverse access for communication - utilizing copper as an alternative communication to fiber, microwave ... to ensure communication with the train on all scenarios
---
Case Study: 
Positive Train Control - Railroad Enhances Communications Network and Safety With Actelis Networks
Gets More Reliable Bandwidth To More Places Over High Performance Ethernet Over Copper, Enabling Positive Train Control, Diverse Access, plus WiFi and Radio Communications With Crews.

---Click to read more ---
---
Application Note:
Security and Encryption - Triple Shield protection with Actelis ML600EL
Cyber security has been a major growing concern across all industries. The number of ransom attacks and security breaches incidents are climbing rapidly, while experts say that more and more companies are paying, and ransom demands are skyrocketing. Critical infrastructure companies such as utility/energy, ITS as well as military and government are looking to ensure that their communication and control networks based on both fiber and copper infrastructure are protected and secured, preventing any unauthorized access.

---Click to read more about Actelis' advanced encryption solutions ---
---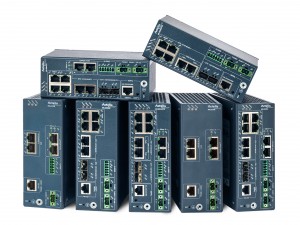 Featured Products:
 Industrial Ethernet Solutions - ML68xDx , ML510Dx
High Density Ethernet switches enabling connectivity to multiple Ethernet devices (camera, sensors ..) per location. Hybrid copper fiber solutions. Flexible Topologies . PoE support.
--- Click to read more ---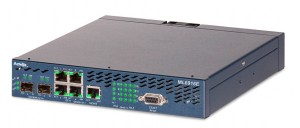 Rack-Mount Compact Aggregation - ML690Ex
Compact 1/2 19" rack mounted Ethernet aggregation switch , up to 16 links , up to 16 pair per link.
---