Smart Cities today are looking to be able to optimize traffic flow, reduce traffic congestion and commuter travel time while increasing overall safety. ITS networks are required to ensure effective monitoring while enabling real-time adjustments in response to various city event/incidents.
This can sometimes be challenging due to:
A High Percentage of Infrastructure still being based on Twisted Copper Pairs. Progressive migration to fiber is based on available budget.
A Significant Increase in Bandwidth demand due to the migration to smart controllers and high emphasis on video
Very Long Links with multiple hops, expected to carry video traffic to the Traffic Operation Center (TOC). 10-30 hops as a frequent scenario that could impact video traffic
High Reliability and Availability are a must to ensure the ability to react in real time
Challenging Installation Scenarios - space constrains, extreme temperature, low power requirements

Effective Management of a very fast-growing network
Actelis offers cost optimized, highly reliable solutions enabling:
Flexible Hybrid copper /fiber solutions offering the ability to support today's and future needs.
100s of Mbps over existing copper and up to 1G over fiber. Optimized design allowing multiple devices to be connected to a single unit while ensuring priority per traffic type.
Proven implementation over 30 hops with no impact on video quality
High MTBF and inherent redundancy ensuring service continuity even in multiple failure scenarios. Installed by hundreds of municipalities worldwide
Hardened equipment (-40o to +74oC), compact, rack, wall or DIN mount
Comprehensive management suit allowing full remote management of Actelis' advanced  devices with zero touch provisioning and network-wide tasks for easy and effortless management. Management integration and support for 3rd party devices. 
To Learn more click on any of the below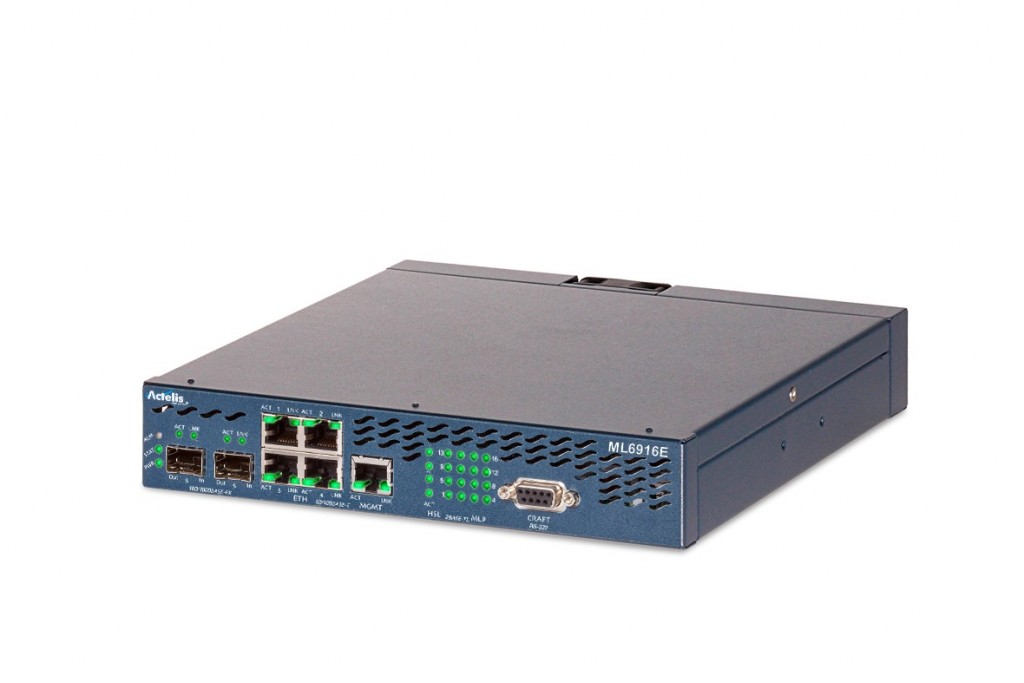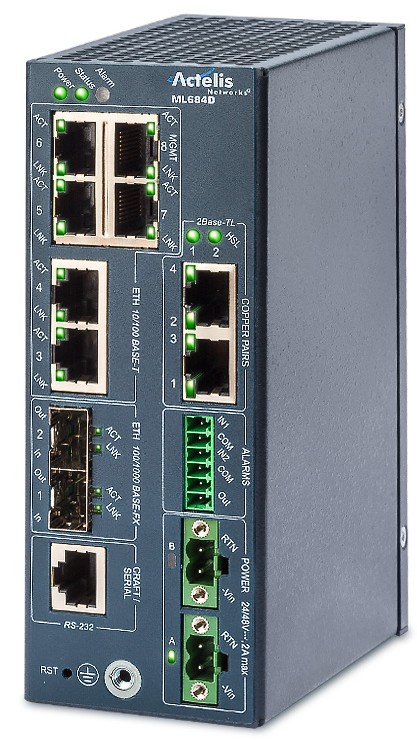 ML600D- High density Din rail managed switch, bonded copper or fiber only
ML684M - Rack mounted micro aggregation - 2 links or Drop and Continue. 4 copper pairs
ML690Ex - Compact high density mini aggregation,
up to 16 link, 16 copper pairs
ML230 - Mid Aggregation shelf - up to 128 pairs