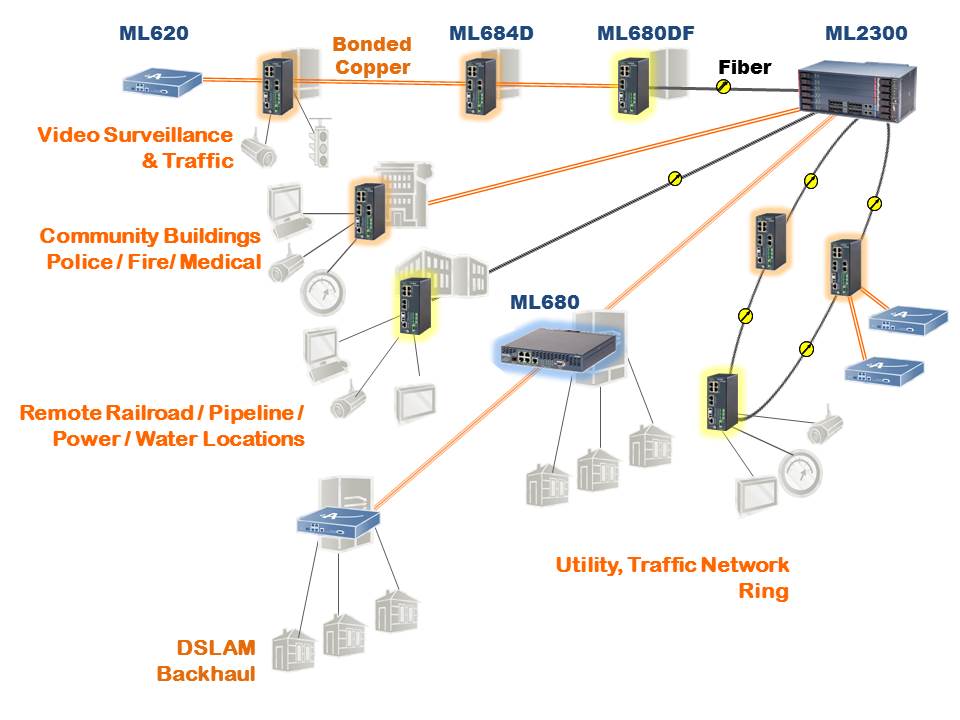 The ML680 / ML680Dx portfolio of Ethernet switches can be used to offer Ethernet access and backhaul for various applications in Telco networks as well as for Traffic and Industrial networks
Intelligent Traffic Systems Solutions
Optimized transport and aggregation; Extremely reliable, easy to install. Optimal for confined
spaces in outdoor cabinets and vault. Low jitter for HD quality video surveillance;
drop and continue topologies.
Industrial, Railroad and Utility Solutions –
High reliability and durability; Extending high
speed data services to locations off the fiber grid;
Compact for installation in tight locations.
DSLAM backhaul – Cost efficient and rapid
turn up solution; up to 100 kft reach extension
with repeaters